Thanksgiving is not something we celebrate in the UK. But this year is a special one for me because I will be celebrating it for the first time and I'm just so excited about that!
Right now I have lots of new designs on my needles, so I'm not able to show you the pictures just yet. Instead, I'll show you some of the fabulous Thanksgiving Gifts I have been browsing for my knitting friends.
1. Spinner's Earrings by Treasures by Tree
Many knitters have tried spinning and I think these earrings are super cute!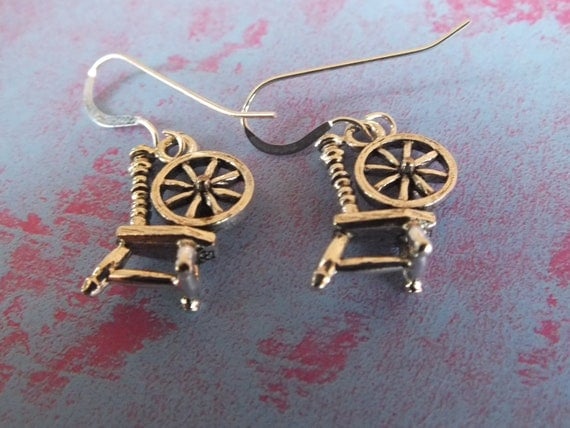 There is also a knitting version – I love it!
2. Harry Potter Theme Snag-Free Hand Painted Stitch Markers by High Wire Handmade
This one is so nice and I love the fact that each one of them is lovingly hand painted. There are others by her on this site that are even better – so do check them out!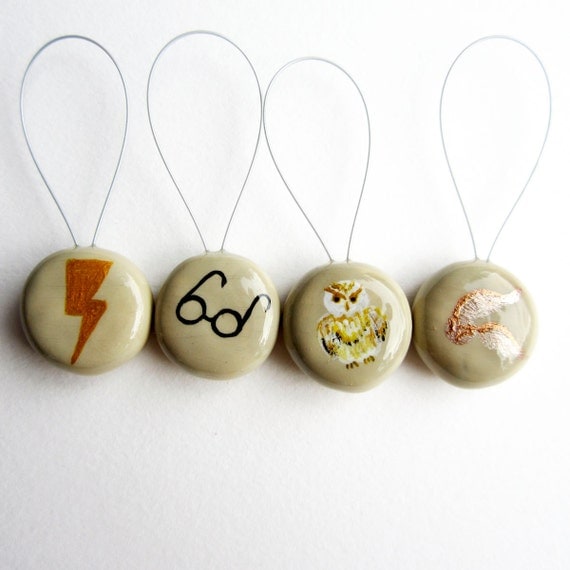 3. Knitting Diva Silver Charms from Purple Bean Beads
I think this is perfect for making into a very attractive and unusual necklace. If you have a knitting diva friend, this one is for you.
4. Maya Muse Knitting Printed Tea Towel
I like having fun tea towels in my kitchen and I absolutely love this one!
I fell in love with Colin's Creatures when his beautiful porcelain animals were featured on Etsy in August. Actually I might get one or two for myself . . .

Happy Thanksgiving!