On a cold winter's day, there's nothing quite like wrapping yourself up in a blanket. Snuggling into the warm fabric, curled around a hot drink, and tucked away with your favorite book or show. It's bliss!
But if there's one thing that can ruin this fantasy like no other, it's having to constantly adjust because a too thin blanket is preventing you from getting cozy, or a too heavy blanket is making you sweaty.
Sherpa blankets are made using a type of synthetic fleece, which is wonderfully warm without extra weight. The Sherpa fleece was named to honor the Sherpa people of Nepal, who can live and work in freezing temperatures.
In this guide, we've covered everything you need to know about this incredible fabric, so you can choose a blanket to keep you cozy on the coldest winter nights. 
What Is Sherpa Fabric?
Sherpa blankets are made from Sherpa fabric, a synthetic fleece material known for mimicking the warmth of sheep's wool.
Sherpa fabric is typically made from polyester and acrylic, has a smooth underside, and a thick, fuzzy top side. Sherpa fabric is sometimes known as either faux sheepskin, or faux shearling. 
Anyone who has ever wrapped themselves up in a sheepskin coat can agree that it is one of the warmest fabrics around. It's also soft and gentle against the skin.
Shearling, the hide from a lamb that has never previously been sheared, is even softer again.
However, both sheepskin and shearling have their drawbacks. Sheepskin coats tend to be very expensive, and shearling is even more costly. And unlike traditional wool garments, sheepskin uses both the hide and wool, so the sheep must be slaughtered.
Because of these factors, many are turning away from traditional sheepskin, and looking for a cheaper alternative. Preferably, one that keeps them just as cozy on a cold evening.
For this reason, Sherpa fleece was created. Compared to traditional sheepskin, Sherpa is inexpensive, and no animals are harmed in the making. Sherpa fleece is also less heavy and easier to care for than standard sheepskin. 
Sherpa fabric was named after the Sherpa people of Nepal. The Sherpa's live and work in the mountains of the Himalayas, where at altitude the temperatures regularly drop below 20 degrees Fahrenheit, and can even reach negative numbers.
To cope with these conditions, you need clothing that will offer protection and sanctuary. 
When Western travelers first reached Nepal, they were impressed with how well the local people dealt with the cold. Wrapped up in sheepskin and shearling, they could battle against the elements.
Collins & Alkman, an American fabric manufacturer, sought to create a cost-effective alternative to sheepskin. The piled fabric they created, smooth on one side and fuzzy on the other, was named "Sherpa", in honor of the Sherpa people.
How Is Sherpa Fabric Used?
Sherpa fabric is used in many similar ways to sheepskin. Fluffy and warming, Sherpa fabric can regularly be found in outdoor clothing and blankets. It works best as a lining, with the backing of other fabrics adding wind resistance. 
Sherpa fabric is artificial, and the thick pile doesn't offer much in the way of wind resistance. Although it can trap warmth, the looser weave lets the wind through.
A fabric such as denim, with a tight and thick weave, will be used as a backing. This is very similar to traditional sheepskin, which uses the leather hide as a wind-fighting backing to the tightly fleeced wool.
Combined with this tight weave, Sherpa fabric is fantastic for outdoor clothing. It's often used for coats, but can also be found in sweatshirts and sweaters. If you want to be cozy all over, you can also find Sherpa lined pants and leggings! 
Sherpa fabric is also used in bedding, of course. The plushness of the fabric makes it ideal for blankets.
It's also moisture wicking, so you won't find yourself getting sweaty in your blanket burrito. The wicking properties also make Sherpa a good fabric for baby blankets!
And people aren't the only ones who can benefit from Sherpa. Your pet friends will love the cozy comfort of a Sherpa lined bed. Unlike sheepskin, Sherpa does not shed easily and isn't difficult to wash. This makes it fantastic for animals!
All About Sherpa Blankets
There are many properties that make Sherpa such a wonderful fabric for blankets. Not only is it exceptionally soft, but it's also lightweight, easy to care for, and doesn't stretch. 
One of the first things you'll notice about a Sherpa blanket is that it has two sides. The underside is smooth, similar to suede. This has a shorter pile, making it easier to clean, and very comfortable.
The other side is textured, with a fuzzy pile that closely resembles wool. This is the side that you'll find it difficult to keep your hands off!
Something else you'll notice about Sherpa is the weight. Thanks to the carefully woven synthetic fibers, Sherpa has lots of warmth with none of the weight.
If you like to create your own blanket cocoon as you move around the house, just drape Sherpa across your shoulders.
Sherpa fabric is also easy to dye and is available in plenty of fun colors and designs. This also makes it good for wearable blankets, as you can look good while staying bundled up.
Why Use A Sherpa Blanket?
Sherpa fleece blankets are very popular and can be purchased easily from many home stores. If you're thinking of wrapping yourself up in Sherpa fleece, here are all the reasons why:
It's Warm
Arguably the most important reason, Sherpa is such a warm fabric that once wrapped up inside, you'll struggle to unravel yourself.
Thanks to the double-sided nature of Sherpa, warmth is trapped next to the skin, creating a barrier against the cold.
When you're shopping for a fleece blanket, one of the first properties to consider is how well it keeps the cold out. Give Sherpa fleece a try, and you're sure to be impressed with the heat trapping capabilities.
It's Lightweight
Weight and warmth are often closely linked factors. It seems natural that a heavier fabric will provide better warmth than a lighter one. This is part of what makes Sherpa so fantastic. Thanks to the build of the synthetic materials, the fabric is warm but lightweight.
This lightweight property makes Sherpa a surprisingly versatile fabric. It's great for baby blankets, as the lower weight can be draped over young children without making them uncomfortable.
And if you want a blanket with sleeves, then Sherpa fabric is ideal. 
RELATED: How Much Is A Yard Of Fabric? Yard Of Fabric Information – Fabrics By The Yard
It's Inexpensive
Wool is well known for its exceptional warmth, but it's also known for a high price tag. Sherpa, on the other hand, has many of the same properties and can be purchased at a relatively low price.
Thanks to the synthetic fabrics that are used in creating Sherpa fabric, it's cheaper than many natural alternatives.
If you like to wrap yourself up in as many layers as possible, low-cost Sherpa provides the best opportunity to do so.
It's Cruelty Free
Sheepskin fabrics are a combination of wool and hide. This is necessary to provide the backing used in the process of creating sheepskin.
However, that does mean that, unlike in the process of gathering wool, the animal has to be slaughtered. 
Many people feel strongly about this issue, and there are some who choose not to purchase anything made using sheepskin.
By using synthetic fabrics, Sherpa is an animal friendly fabric. Sometimes cotton is used to create Sherpa, but this comes from a plant. 
Those with allergies might also benefit from Sherpa. If you experience a reaction to the natural materials of sheepskin or wool, Sherpa can provide the benefits without the itching.
It is worth mentioning that as a synthetic material, Sherpa contains plastics, and has a larger environmental impact than wool or sheepskin.
It's Easy To Care For
Caring for a Sherpa blanket is easy, especially when compared to high-maintenance fabrics such as wool. You can even throw Sherpa blankets into the washing machine! Just make sure to use cold water, a gentle cycle, and some mild detergent.
To avoid piling, hang the blanket to air dry. Air drying can also help prevent shrinking, and keep the lovely soft surfaces of your blanket. And to keep shedding minimal, wash in a laundry bag!
For little stains, there's even less effort required. Use a damp sponge to clear any surface level stains, and let your blanket dry. You'll be cuddled up in it again in no time!
It's Breathable
When you first wrap yourself up in your Sherpa blanket, you probably just want to get warm as fast as possible. But once you're tucked into your blanket burrito, things can get a little sweaty.
Sherpa is breathable, which means that it allows moisture to pass through easily. This is important because it helps protect against overheating. You can keep cool, while also staying insulated.
Sherpa Blanket Care Guide
Spills and stains are tough to avoid, so at some point, you're probably going to need to wash your Sherpa blanket. Don't panic, this isn't too difficult! In fact, Sherpa is a very easy to care for fabric, especially for fleece.
Sherpa can be both hand washed and machine washed. Hand-washing is the best way to maintain the fabric, but it can be time-consuming, especially if you have a nice, big blanket.
Machine washing is quick, and with these tips, you can keep your Sherpa fleece fluffy for longer.
Always wash in cold water, whether you're using a machine or hand-washing. A hot wash can stretch out the fibers, warping the shape of your blanket.
Only use mild detergent, and avoid using bleach or fabric softeners. If you have a Sherpa baby blanket, only use baby-safe detergents. We recommend using baby safe detergent anyway, to keep the pile so touchably soft.
Use a gentle spin cycle, and don't overdo it on the agitation. The goal here is to gently remove any dirt, and leave the fibers intact. A gentle spin will protect the fibers and the pile.
Wash the blanket in a laundry bag. This can help to prevent agitation and reduce shedding.
If you can, wash your Sherpa blanket on its own. This can prevent damage, and stop lint from gathering in the pile.
After you've washed your blanket, hang it to air dry. 
Always air dry. Sherpa is a moisture wicking fabric, which means it can dry quite quickly. Air drying reduces stress on the fabric, so it's less likely to start stretching and piling.
Drying flat is ideal, but you may not have the space. Otherwise, dry on a line, and keep the fabric spread evenly.
For small stains, use a damp sponge to gently lift the dirt, and then leave the blanket to air dry.
By following these instructions, you can keep your Sherpa blanket soft and fluffy for as long as possible.
RELATED: Get You Chiffon On – The Complete Guide On All You Need To Know About Chiffon Fabric
The Best Sherpa Blankets
Sherpa fleece has become a really popular fabric for blankets, so you have plenty of choice if you're looking for some soft furnishings for your home. 
Our top pick for a Sherpa Blanket is the Amazon Basics Ultra-Soft Micromink Sherpa Blanket Throw. It's super comfortable and comes in several sizes and colors.
The throw is a wonderful choice to drape across the back of the sofa and wrap around you when colder weather sets in. 
We also love the Bedsure Sherpa Fleece Blanket. It has a really fluffy pile on one side, and a smooth herringbone finish on the other.
You'll love snuggling up with both of those finishes, and at 60″ x 80″, there's plenty of material to get lost in. Despite the size, the blanket is wonderfully lightweight.
A Quick Guide To The Different Types Of Fleece
We're big fans of Sherpa fleece, but if it's total comfort you're after, then you need to know all the types of fleece available. 
Cotton Fleece
Cotton fleece is probably the most common type of fleece around and is often used to line athletic wear. Cotton blended fleece is also common.
Both cotton and cotton blended fleece have a smooth side and a plush pile.
Polar Fleece
If you want something to wrap you up even warmer than Sherpa fleece, you might need Polar fleece. The two are very similar, but Polar fleece tends to be heavier, with just a touch more warmth.
French Terry Fleece
French Terry fleece is something a little different. It's unbrushed on both sides, so doesn't have the fuzziness you expect from other fleeces.
This tends to be a thinner fleece, which makes it a good choice for under layers.
Microfleece
Like Sherpa, microfleece is often used for blankets, but you're also likely to see this double-sided fleece in active wear. It's a little thin, but also very lightweight and incredibly soft.
Polyester Fleece
Made from synthetic fabrics, polyester fleece has a smooth side and a plush side. The smooth side has excellent water repelling properties and a shiny appearance. Polyester fleece is often used with outdoor gear.
Slub Fleece
To create slub fleece, two yarns of different sizes are twisted together. This gives a textured appearance, which is why slub fleece is regularly used for decoration. 
Lycra Spandex Fleece
Lycra spandex fleece blends cotton with small amounts of Lycra spandex, creating a fleece with an impressive stretch.
Because of this, Lycra spandex fleece is frequently used in performance gear, as well as children's clothing.
RELATED: Have Some Chambray – The Must-Read Guide on Chambray Fabric
Final Thoughts
Wrap yourself up in a synthetic Sherpa blanket, and you have a layer of warmth with excellent moisture wicking properties, minimal weight, and a soft finish.
Thanks to the easy care, these blankets can last for many years, providing plenty of cozy winter evenings along the way. 
Frequently Asked Questions
What Is The Difference Between A Sherpa Blanket And A Fleece Blanket?
Sherpa is a type of fleece, but a Sherpa blanket and a fleece blanket are different. A Sherpa blanket has a smooth inner side, a piled outer side, and needs a lining to be used in outdoor gear.
Fleece is thicker, and can be used on its own, but lacks the softness of Sherpa.
Can Sherpa Fleece Be Washed?
Yes, Sherpa fleece blankets can be washed. They can be either hand washed in cold water, or machine washed on a gentle spin, with cold water.
Make sure to air dry any Sherpa fleece fabric, to avoid stretching and piling.
Is Sherpa Fleece Warm?
Sherpa fleece is very warm. The material traps heat, but also wicks away moisture, so you can stay comfortably warm when wrapped up in your blanket.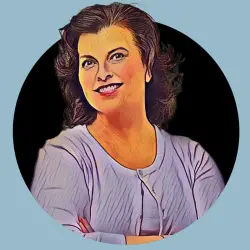 Latest posts by Amanda Brown
(see all)