Have you found yourself in a scenario where you were too afraid to lean forward in case your shirt buttons sprang up by themselves?
Alternatively, you may find yourself unable to fit into clothing you purchased some years ago. In either case, you're probably thinking about how to increase the size or length of your shirts.
Usually, you can lengthen a shirt by stretching it or sewing on adjustments to the fabric.
It is possible to stretch some textiles to make a shirt's collar, sleeves, and side seams longer without damaging them.
Alterations can also be made using sewing techniques or scissors if that is more convenient.
You will learn how to stretch various styles of shirts in several different ways, how to change button-downs and t-shirts using a textile machine, as well as how to rework your clothing using nothing more than scissors in this article.
Is Making A Shirt Bigger Possible? 
The capacity to expand a shirt depends on the design and composition of the fabric.
Most types of shirts can be somewhat stretched in general, provided that the right procedures are followed.
If, on the other hand, you're intending to transform your dress through the use of a sewing method, then style is essential.
Unlike t-shirts, which are typically simple to change, button-downs and blouses need a greater level of experience and ability to change.
It is also important to consider the sort of material used.
While cotton shirts stretch well, shirts constructed from polyurethane, polyester, or other synthetic fibers are not able to stretch as far or as well.
If you need to make adjustments, be in mind that certain materials, like linen, for example, may retain previous needle holes, resulting in ugly markings that show off the alterations you have made.
Although some types of shirts cannot be stretched or sewed to expand in size, with the correct combination of fabric and style, most shirts can be stretched at least a bit. 
Increasing The Size Of A Shirt – No Sewing
The most straightforward method of increasing the size of a garment is by stretching it. A lot of shirts, particularly those made of cotton mixes, can stretch easily to half their original size.
If you have clothing that is a little too small and would like it to fit you again, then you should try a few simple stretching techniques.
Many of the solutions require minimal work or talent on your part and allow you to effortlessly increase a garment without the need to sew.
When you wash your shirt, soak it in water and a small amount of hair conditioner then stretch it when it's still damp.
Or you stretch a specific piece of the shirt, like the collar, using a special stretching tool may all be done in a matter of minutes.
RELATED: How Much Is A Yard Of Fabric? Yard Of Fabric Information – Fabrics By The Yard
Extending A Shirt
Starting with a shirt is a good shout if you are a beginner! You should start with a simple procedure that allows you to increase the size of a garment without having to cut it. 
Make a few preliminary preparations to save yourself time and avoid making mistakes to get started.
Consider putting the garment on and making a note of the particular locations where it does or does not fit.
Is the collar of your button shirt a little too snug, despite the fact that the garment fits you nicely throughout the shirt?
Is one of your favorite shirts becoming unbearably tight in the chest area, even though it fits well everywhere else?
Additionally, before conducting any stretching procedures, you should check the inner label of your clothing to see whether it is machine washable. If it is not, you should avoid doing so.
The dry cleaning of some fabrics, like wool and silk, is required. It is not recommended to use these procedures to stretch clothing made of a non-washable material.
Additionally, the fabric and thread count should be listed on the inside of the shirt's label, which should be provided by the manufacturer.
The fabric used in the clothing has a significant influence on the ease with which a garment may be stretched out.
A broader range of motion is available with cotton shirts than with shirts made of synthetic fabrics like polyester.
As a result of the fact that cotton fibers compress and expand in reaction to moisture, but polyester fibers don't, Polyester, on the other hand, has the potential to be stretched effectively if the proper processes are followed!
In addition, the thread count of an item can influence how effectively fabric stretches when worn.
A button-down shirt with a very high thread-level and a proper fit will be tough and resilient enough to be able to stretch enough without ripping or tearing. 
Stretching a garment with a lower thread count may cause it to become distorted and distorted.
Knit materials, like jersey knit clothing that is used in the majority of t-shirts, on the other hand, are not affected by this problem!
Stretching After A Machine Wash
Place your machine-washable garments in the cold cycle and allow them to go through their usual washing cycles.
Remove your damp clothes from the washer and spread them out on some towels to dry. We recommend that you do not wring out the clothing, since this can harm the fabric.
Distribute the clothing uniformly until there are no visible bulges or wrinkles in the finished product. After that, gradually stretch the sections that you desire to make bigger.
To correct a sleeve that is too short, gently but tightly tug on the cuff as well as the shoulder.
To loosen up a tight chest area on your shirt, try holding both sides of the seam just beneath the sleeves of the clothing and tugging from there.
When some fabrics become wet, they may expand dramatically, so avoid overstretching!
Allow the garment to dry when it has been stretched to the proper size for you. After that, you should try on the clothing to see if the item has been permanently stretched to a new size or not.
Using Hair Conditioner
This approach is quite similar to the one used in washing clothes. To prepare the hair conditioner, fill a sink or bucket halfway with cool water and a few tablespoons of standard hair conditioner.
This solution should be used to soak the garments for 15-20 minutes.  
Drain the conditioner and fill the sink with cold water. Repeat as necessary. Move the cloth around in the water on several occasions.
Repeat this method until the cloth is no longer sticky or slimy as a result of the conditioner being applied.
Holding the shirt over the sink or basin is the best way to quickly get rid of the water trapped inside the clothing material.
Afterward, sandwich it in between two towels and then press firmly down on them to absorb any further moisture.
Finally, press the shirt flat and begin gently stretching the areas of the shirt that need it!
It is recommended that you use this conditioner approach if you have to stretch a soccer shirt, rugby top, or other sorts of sports uniform because it is more effective for the fabrics used in the clothing items in question.
RELATED: Get You Chiffon On – The Complete Guide On All You Need To Know About Chiffon Fabric
Stretching Polyester Items
The fact that polyester cannot stretch as well as most other fabrics means that it requires a little more work.
Polyester fibers are unable to stretch because they are synthetic fabric manufactured predominantly from plastic.
Polyester knits, on the other hand, have a bit of give to them due to the way the fabric is created.
These techniques can occasionally result in a half-size increase in woven polyester clothing, even though they do not have much stretch in the first place.
To begin, wash or soak your garment to ensure that it is thoroughly moist. Then, while it is still damp, apply it to your skin.
True, doing this will make you feel clammy and cold, but the results will be well worth it so long as they are successful!
Allowing the moist clothing to dry when it is being worn may allow it to expand enough to maintain its new stretched shape while still being worn.
However, you will have to put the shirt on while it's still damp and allow it to dry while you wear it if you choose to follow the conditioner technique outlined above.
However, as a quick word of warning, it is recommended that you should buy new polyester clothing that is correctly fitted to avoid time and hassle.
In most cases, sewing or stretching polyester isn't worth any of the hassle, especially considering the inexpensive cost of polyester garments!
Using Specialized Tools
If the above simple and inexpensive ways of stretching your clothing didn't work, you may choose to invest in a specialized shirt stretching gadget.
You can purchase a hatband or collar stretcher that functions similarly to vice in extending the collar on a buttoned shirt.
If you're hesitant to invest in such specialized gear, collar extenders are another option. These are not strenuous on the collar. These items resemble a button with an attached coiled-spring loop.
This loop is wrapped around the current button that closes the collar, with a new button taking its place, giving you some added breathing room!
Lastly, if you lack the time to stretch your garments physically, you may always get a pair of significant heavy items such as paperweights, which can be used to stretch your shirt out while the clothing dries.
Increasing The Size Of A Shirt – With Sewing
You may attempt a few different techniques to stretch your shirt if you've tried and failed before. All you need is a textile machine and sharp scissors to get started!
Comparatively speaking, sewing tank tops and t-shirts is a lot simpler than sewing other styles of clothing.
Bear in mind the following stitching techniques for knit materials before you get started. Consider replacing the needle of your textile machine with a ballpoint-style needle, if at all possible.
The rounded tip of this needle prevents it from catching and dragging on the cloth when you're sewing.
While stitching, keep an eye out for the cloth sagging under the weight of itself, which can be dangerous.
Scrunch it up then feed it through the textile machine level on a conveyor belt. It is also recommended that you avoid straining or pushing on the cloth as it passes underneath the needle.
To test your tension and feeding settings on a piece of knit fabric, modify the tension as well as the feeding settings on the textile machine if you know how to do this.
As an added benefit, a variety of YouTube videos demonstrate how to change these settings!
Lengthen
A little too-short t-shirt can provide difficulties in a variety of situations, most notably when gardening, stocking shelves at work, or when you are either bending down or stretching.
Fortunately, lengthening a shirt is one of the simplest modifications.
All you'll need is a strip of fabric about five inches wide and as long as the diameter of the shirt's hem, plus a half-inch seam allowance.
You could also use the bottom half of another t-shirt to completely hem the add-on! Alternatively, hem the bottom edge of any matching or contrasting knit or lace piece.
Additionally, you may use a ruffle rather than a flat hem expander for a more sophisticated effect. 
Sew the short ends of the add-on together with a 14-inch seam allowance, making a loop the same size as the hem's bottom.
After that, pin the proper side of the interest's top to the hem's incorrect side. Then stitch over the top of the hem.
You will have added many inches to the overall length.
RELATED: Have Some Chambray – The Must-Read Guide on Chambray Fabric
Incorporate Side Panels
Once you get a few basic skills down, you'll be ready to do the most basic trick for expanding a shirt.
By using this method you will stretch out the hip area, chest, sleeves, waist, breast, and waist, but not the collar.
You'll need a thread that matches the color of your shirt, and a plain shirt that is approximately the same weight and color as the shirt you are modifying.
Alternatively, you might choose a color that's different and contrasts wonderfully with your shirt, but this would draw attention to the altercations more.
To begin, cut open the shirt from the very bottom of both of the side seams right up to the top of the sleeve, then through to the seam under the arms.
You should now be left with two identical shirt halves, both the front and the back. 
After that, lay flat a t-shirt of the same or opposing color as the "filler" shirt. Cut 1-2 inches inside of the seam on the side.
However, when you do this for this method, you must cut straight through both of the layers of your shirt, depending on the amount of expansion desired.
Slicing up and across the seam under the underarm creates an inverted L-shaped cut-off part of the material.
Now attach the L-shaped cloth to the original shirt, ensuring that the sleeve hems, underarm seams, and hems all match.
Stitch both sides of the cloth together, as well as both sides of the side seams. By doing this, you're eliminating the seam from the spare shirt to include it in your original ensemble!
Incorporate Lace
If the chest, waist, or collar of the t-shirt are too small, consider adding a lace insert to bring a bit of fun and uniqueness to your clothing.
You could also add a gusset to the shirt on the back. Bear in mind that this technique exposes your back as the lace is see-through which you may not like as a style choice. 
To begin, locate the exact center of the backside of the t-shirt and then cut straight through the collar starting with the hem.
Second, cut a 2- to 5-inch wide portion of lace precisely one inch longer compared to the length of the whole shirt from hem to collar. 
The lace insert's bottom and top edges should be folded over and hemmed. Ensure that the insert is completely aligned with the t-length at this point. shirt's
Turn the shirt inside out, then pin an open edge. Once this is done, place the right sides of the shirt together. After this, stitch up both sides of the lace and then zigzag stitch the raw edges closed.
If you're feeling very daring, you may even create a more gorgeous lace feature by swapping the gusset for a uniquely shaped insert rather than having a big portion of lace. 
Increasing The Size Of Button Shirts
The easiest method of enlarging button-down styled shirts is to use the stretching methods outlined above. Additionally, you might try the sewing methods as well.
To be honest, though, even the most accomplished seamstress will struggle to alter an ill-fitting dress shirt, so it might be best to go out and buy a brand new one. 
If you have grown out of your shirt, or the shirt has shrunk when it was cleaned to the point that stretching is ineffective, you should probably just buy a new shirt rather than going through the hassle of changing and sewing the older one. 
If you're interested in learning how to modify clothing though, start with a selection of inexpensive shirts before tearing up the clothes that you want to alter. 
RELATED: Acrylic Paint On Leather: How To Paint And Seal Leather
Adding A Gusset To The Back
As a word of warning before we begin, this is not an easy procedure! You may add a gusset piece to the rear of a button shirt if you have the time and sewing ability. This gives the shirt more breast area. 
Seamstresses occasionally use this method when altering bridal dresses.
For do-it-yourself sewers, though, any work including sleeves or collars may not be worth it considering the time and effort that this kind of project takes.
However, if you're interested in giving it a try, here is how to do it in the most basic steps.
To begin, unpick the collar and then cut halfway through the center seam of the garment.
Then sew a triangular part of the fabric in place on both sides of the seam. 
The most difficult part is shaping the collar's back to match the shirt's larger back.
Assembling Side Panels
Remember when we described how to straighten the seam of your shirts and add a few inches taken from another shirt?
That is also acceptable when altering button-down shirts!
Cut the side seam of a different shirt, making sure you cut straight through the sleeve using the same process as previously, and then insert this piece into your shirt.
To finish, you will need to unhook and then sew back on the cuffs.
Given the difficulties of obtaining another shirt made entirely of the same fabric and style as your button shirt, you may choose to use a different color to use in the side panels.
Certain sewers even use a flexible fabric for this kind of insert, such as a henley. This gives the refashioned shirt added stretch and comfort.
If you're up for a more challenging task, you may unpick the thread from the sleeves and make a side insert from the cloth.
Naturally, this results in a button-down shirt with no sleeves which might look a bit weird, so again you should maybe just go out and buy a new shirt. 
Re-styling An Old Shirt
Consider personalizing the t-shirt with scissors if you're searching for a quick and easy fix, or are wanting to create a more unique design with your older clothes. 
This technique lets you transform an out-of-size tee (or a hoodie) into a humorous and creative manner!
This technique is only limited by your imagination. Numerous variations are conceivable. A few options are included below to give you some inspiration. 
Sleeves may be removed to make a sleeveless top. 
On either side, a stack of slits in front of the side seams can be cut to give the tee more flexibility around the waist.
Create a side split in the shirt by cutting a six-inch cut of the side seam, which creates a simple flap that adds hip room.
Are you familiar with the popular peek-a-boo style shirts that include holes across your shoulders? Make a peek-a-boo blouse by cutting an ellipse out of both shoulders.
If you're feeling very creative, you may slip a piece of cardboard inside the shirt and cut a tiered design from the center of the collar towards the hem using a craft knife.
RELATED: All Of The Differences Between Pima And Supima Cotton
Summary
Is it time for you to break out the scissors and start slicing up those old t-shirts?
Making alterations may be intimidating to you, but you may want to try lengthening your button shirt to make it fit a bit more comfortably.
We hope you have acquired confidence in the numerous different techniques available for making your shirts larger!
Frequently Asked Questions 
What Kind Of Clothing Items Can You Make Bigger? 
If you want to go crazy with your wardrobe and make all of your stuff fit you comfortably again, you may try these stretching and sewing techniques.
To make a tank top seem looser just cut a straight line along the side seams or down the front of the tank and attach a wonderful strip of crocheted lace to the front or back of the tank.
If you think that's too frilly, you may alternatively use the decorative slicing techniques used for t-shirts to create a similar effect on tank tops.
When it comes to increasing the size of a sweatshirt, experiment with the stretching processes described above.
Cotton fleece is frequently used in the construction of sweatshirts because it is durable and can withstand wetting and stretching.
By cutting a slit three or four inches along the center of the neckline of your sweatshirt, you may make a wider neck hole for your sweatshirt.
If your sweatshirt is made of extremely thin cotton fleece, you can achieve this by slitting the neckline three or four inches down the center of the sweatshirt's neckline.
If your sweatshirt is not made of cotton fleece, you can achieve this by slitting the neckline three or four inches down the center of the sweatshirt's neckline.
To avoid the hoodie riding up whenever your arms are raised over your head, you can cut side slits in the elastic band at the bottom of the garment instead.
Do you want to make your jeans, sweatpants, or trousers a little looser? Here's how. Inexpensive pant-stretching equipment is available on Amazon that will do the majority of the work for you!
Another method is to try soaking the trousers in water and putting them on while they are still a little moist. As they dry, they should be able to stretch to fit your body shape.
Do Tailors Make Shirts Bigger?
It is quite unlikely that trained tailors will be able to make a dress shirt larger than it already is.
When tailoring particular types of trousers that are constructed with additional material stitched into their seams, custom tailors may frequently increase the size of the pants by one or even two sizes, depending on the situation. 
Shirts and coats, on the other hand, are less prone than other clothes to have excess material sewed into their seams.
Normally, a tailor can reduce the overall size of a garment by shortening the sleeves, but they cannot generally increase the overall size of a garment.
It was previously discussed how difficult it is to detach the sleeves and collar of a button-down shirt and then reconnect them to give the shirt a new appearance. 
Even after all of your efforts have been expended, the final product's professional look may fall short of your expectations in terms of quality.
When a fresh fabric is introduced into the shirt, the shirt's original lines and pattern are jumbled and warped, and the garment's overall appearance is deformed.
A widespread apprehension among tailors is the use of a technique that results in a completed product that does not appear to be of exceptional quality.
Trained tailors advised that men who are unable to find the perfect-fitting shirt get a shirt that is half a size or one size larger than the size that they would normally wear.
It is considerably simpler to make a garment that is significantly smaller than it is to make a significantly larger shirt.
While this is true, the typical cost of a basic shirt adjustment, such as reducing the sleeves, is between $15 and $30.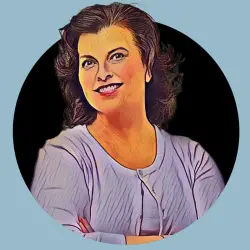 Latest posts by Amanda Brown
(see all)