Fit is a term that describes how well your clothes fit you. It's also used to describe the way your body looks in clothing, and it can be measured by things like chest size, waist size, and hip size. 
Clothing manufacturers make different types of clothing depending on what kind of fit suits your body size. There are two main types of fitting: regular fit and slim fit (or tight).
A regular fit is loose around the hips, waist, and shoulder, while a slim fit is tighter. A lot of different clothing items can be made into slim fit or regular fit outfits.
Some examples include shirts, pants, jackets, dresses, skirts, and more. You should try on various items before buying them. Make sure that they're comfortable and fit well.
This post will go into greater detail surrounding the regular fit and slim fit options with clothing.
We will explain the differences and how you can choose the right size for yourself no matter what the occasion is.
The Key Factors With Regular Fit And Slim Fit
A regular fit shirt should have more room around the chest and shoulders.
A slim fit shirt should have less space around the chest and shoulders but still have enough room that you can move without restrictions.
A regular fit pair of pants should have more room around your hips and thighs.
A slim fit pair of pants should have less room around your hips and legs, but, again, shouldn't impede your movement in any way.
Arm holes should be slightly higher than the chest and slightly wider than the chest. Shoulders should be straight across, but not too tight.
Sleeves should be loose and relaxed, and should start below the upper arms. 
A tighter fit should begin above the upper arms, and taper down towards the wrists. This should allow you to remain comfortable and allow you to sit up straight.
You can relax your back and move around easily while sitting. Your legs hang down naturally, and there is plenty of space to move them, this is all the perks of both of these fits.
A regular fit is a normal fitting style for clothes. Regular fit clothing fits the average body, and there is less need for alterations.
Sleeves and legs are straight, and there is no waist shaping. Regular fit clothing is loose and comfortable. A regular fit is a close-fitting style that doesn't hang loose.
Jeans are made to be worn over underwear, and should never be tight around the waist. This style is usually found in men's sizes 32-36 and women's sizes 34-38.
Slim fit is a close fitting style that works well for slim or slender people. Slim fit clothes are tapered to fit closer to the body.
Slim fit pants were usually fitted snugly but did not squeeze the wearer into an uncomfortable position. 
Slim fit shirts narrowed toward the wrist. Slim fit jackets narrowed toward the shoulders. Slim fit was not meant to be skin-tight, but instead worked better for those who had a slim figure. 
Slim-fit clothing is a good choice whether or not you struggle to wear regular fit clothing.
Pants with a regular fit tend to bunch up around your ankles, while suit jackets don't sit properly on your arms.
A slim-fit garment sits closer to your figure, amounting to a more modern, streamlined look.
RELATED: Get You Chiffon On – The Complete Guide On All You Need To Know About Chiffon Fabric
The Differences Between A Regular Fit And A Slim Fit
Regular fit means the portions of the clothing are uniform sizes. Slim fit means that certain portions of a garment are narrower to conform to the natural lines of your figure.
Tops may suit you well if they are slim, but regular fit in your pants is often preferred amongst most.
Shirts
Regular fit shirts have a boxier silhouette. Straight edges define the torso, so the torso is rectangular-shaped from the armpit down to the hem.
Slim fit shirts taper in the waist. Slim fit shirts are much more fitted than regular fit shirts. Slim fit shirts are cut shorter and therefore cover less of your stomach and chest.
Slim fit shirts are cut differently than regular fit shirts. They have slimmer sleeves, tapered shoulders, and narrower chests.
T-Shirts
Regular fit t-shirts are wider, but still have room for a larger build. Slim-fit shirts are slimmer around the chest and shoulder than regular fit shirts. Their sleeves are tighter and sit higher on the shoulder.
Suits
Slim-fit suits are narrower in the waist than regular fits. They are more tailored, keeping your silhouette closer to the body.
Slim-fit suits are more flattering because they're slimmer around the hips and thighs. Regular fits are wider through the waist, but they're still slim.
A regular fit suit looks more like a rectangle than a square. Slim-fit suits are ideal for those who want to show off their legs. 
Pants, Jeans, And Cargos
Regular pants are loose fitting, while slim fit pants are tight fitting. Jeans come in many shapes and sizes.
Some brands may use different names for their styles. Slim fit in one brand might mean something else in another brand. You should try on your jeans to see if they fit well.
Jeans fit your body by having a straight leg. You may want to wear regular fit jeans because they're generally seen as being more comfortable than skinny jeans.
A straight leg is better than a tapered leg. Your ankles shouldn't flare out or taper in. Your cuffs should sit forward towards the tops of your feet.
Jeans that fit well in the hips and seat should be roomy but still comfortable. They shouldn't bunch up when you sit down.
Jeans shouldn't pinch either. Fabric should hang slightly outward from the body rather than being tight.
Regular fit jeans exist in various rises, from mid-rise to high rise. Brands may also offer a low rise or a supersized high rise with a regular cut.
These are very rare, as those rises form closer to the body. Regular fit jeans will give you some extra room in the rise and the waist.
Slim fit jeans are great if you're skinny, but they might be too tight on those who aren't as thin. 
Regular fit cargo pants are perfect for those who need a lot of room in their trousers. Cargo Pants should have a wide, unfitted leg, giving you plenty of space to move around.
The hip and seat areas should hang away from your body, rather than conform to it.
Slim fit cargo pants should be less comfortable than regular fit cargo pants, and the reduced fabric and room makes the pockets less useful.
Slim straight jeans are straight-leg jeans with a slim fit around the hips and seat. A slim fit means the waistline is narrow but still fits comfortably over your stomach. 
Slim fit jeans are more fitted than straight-leg jeans. Straight leg pants are very popular among men today.
Slim fit pants are usually worn by women because they make them look slimmer. Regular fit pants are usually worn with shirts or sweaters.
Tailored pants are tailored to fit perfectly around the waist and legs.
RELATED: Have Some Chambray – The Must-Read Guide on Chambray Fabric
Choosing A Size Perfect For You
Try on different sizes of clothes to see which feels better. A regular fit is usually looser than a slim fit. Slim fit clothing is tighter than regular fit clothing.
Slimmer people tend to wear clothes that are close fitting. Their clothes won't swallow them up. They're more likely to prefer slimmer fits. 
People with wider shoulders and broader chests have a harder time finding clothes that fit well. Suits are often tailored to fit the wearer, making it hard to find suits that fit everyone.
Regular fits are usually better because they allow you to take seams in or out if needed. If you want your clothes to fit perfectly, go for custom-made ones.
Overview On Jeans
Some jeans feature a baggy fit that allows you to breathe. Loose jeans provide you plenty of room around your thighs and buttocks, so they don't dig into your thighs.
These will be really comfy if you have a large waist or large bones. This denim may be worn for longer periods of time because it does not cause excessive sweating around the thighs.
Loose jeans are the best choice for big-boned males among the various body types; however, a stretch denim will allow most body types to wear slim fit jeans in comfort.
The majority of us are confused by the so-called phrase "slim fit."
Slim reduce denims are favored by skinny guys due to the fact they help in shaping their legs. It has a tapered leg opening and a tight fit. 
These are liked by narrow human beings who desire to be comfy whilst nevertheless appearing fashionable.
These denims enable you greater room round the thighs than they do towards the shin and are an excellent aggregate of remedy and design.
These seem wonderful with slim-fit tees and shirts. I hope you are no longer puzzled by the question "what are slim in shape jeans?".
Regular fit jeans are one of the fit styles of jeans that fit straight from the hip to the thigh. The term "regular fit" refers to jeans that are mid-rise and have a broad leg opening.
Regular-fit jeans are typically worn by men who aren't overly muscular or slender. Among the various body types of men, those who are neither too thin nor too thick like ordinary jeans.
Mens Jeans: Slim Vs Regular
Men should wear jeans that fit well. Jeans come in many sizes, but there are some standard sizes.
These include extra-small, small, medium, large, and extra-large. There are also some variations of these sizes such as short, long, straight, boot cut, etc.
Also, men should make sure that their legs are proportioned correctly before buying jeans.
Jeans come in many different styles and fits. Slim jeans are tight and show off the legs. Regular fit jeans are wide and comfortable.
High-rise jeans are higher than regular fit jeans. These jeans are great for showing off your booty.
Stretch denim is much softer than traditional denim, but you'll need to wash them often to prevent shrinking.
RELATED: Acrylic Paint On Leather: How To Paint And Seal Leather
Womens Jeans: Slim Vs Regular
Choosing the perfect jeans for you can be tricky.
You need to consider what kind of fabric you want, how much money you're willing to spend, and how comfortable you want your jeans to be.
Jeans are versatile clothing items. Try them on in different styles and brands. You should choose the right fit for your body type. Don't be afraid to experiment with different styles. 
Denim is made of cotton and other materials. It's durable and holds its shape well. Denim is an excellent choice for casual wear.
It's easy to care for and maintain. It's also affordable. Denim comes in many different fabrics. 
You should buy jeans that fit well. When you shop for jeans, you need to think about what kind of material you want.
Denims made of polyester are stretchier and last longer. Denims made of nylon are stronger and more durable. Denims made of spandex are even more flexible and durable. 
Straight-legged jeans are the most common style. Bootcut jeans are cut at the knee and flare out at the bottom.
The rise is the distance between the crotch and the top of the leg. Low-rise jeans are lower than high-rise jeans.
They sit below the waistline. Some low-rise jeans have elastic waists.
For women choosing the perfect pair of jeans can be so hard, especially when you want to look good and feel comfortable at the same time.
That's why it is important to have a pair of slim fit and regular fits to see which ones you prefer depending on the occasion.
Frequently Asked Questions
What Is The Difference Between Clothing With A Generous Fit And Clothing With A Narrow Fit?
Any garment that fits the wearer close to the body is referred to as slim fit apparel. Clothing with a generous fit is loose, whereas clothing with a slim fit is tight.
Extra fabric isn't hanging or draped anywhere on this style's pants, shirts, and other clothing.
What's The Difference Between Regular And Slim Fit Jackets?
Slim fit jackets are cut closer to the body and tailored to the individual's shape.
Slim fit is more narrow and has a tighter fit in the arms, waist, and chest area of the jacket and in the thigh and waist area of the pants, but not restricting.
On people with thinner waistlines or slimmer body types, it tends to look terrific.
What Is The Definition Of A Regular Fit?
The focus of a typical fit is on comfort and function rather than looks. It is often longer in length and does not taper down the body from the chest to the waist.
The issue with this is that it generates extra bunching around the waist when tucked in.
What's The Difference Between Classic And Normal Fit Shirts?
The classic fit adds additional material for an airy feel and functionality, while the regular fit is a suitable match for the typical body size.
The standard fit can still be tailored to your body while yet allowing enough breathing room.
Keep in mind that the above principles are only suggestions to follow while purchasing your clothes.
Are You A Fan Of Slim-Fitting Shirts?
Slender-fitting shirts are good for those who are just that – slim – but they aren't the best choice for those who have a more athletic shape.
The issue with narrow fit shirts is that they will almost certainly require alteration if the user wants to look their best.
What Should You Look For When Choosing A T-Shirt Fitting?
When wearing a t-shirt, ensure the shoulders and sleeves are in good condition. The top section of the garment should be wrinkle-free and straight across the chest.
In addition, the shirt's bottom half should reach the hips. Your shirt should come to a halt at your belt. Avoid sleeve lengths that are too short or too lengthy.
The shirt should be loose enough to fit comfortably around your arms, but not too tight.
When Should You Choose To Wear A Slim Fit Shirt?
Here are a few examples of when you might want to wear a slim fit dress shirt: The very first date. Workplace get-together.
A night on the town with your folks for dinner. As you can see, dress shirts with a slim fit can be worn in a variety of ways.
Summary
We have explained everything you need to know about slim fit and regular fit, so hopefully now you understand the aspects that are all important to how different clothing falls into certain categories.
The difference between standard and slim fit garments is the amount of fabric that hangs close to your body.
A slim fit clothing is one that closely resembles your body shape. It's more likely to be a regular fit if it offers your body the illusion of straight lines.
As long as it suits your physique, either fit can be flattering and comfy. Which one is your personal favorite?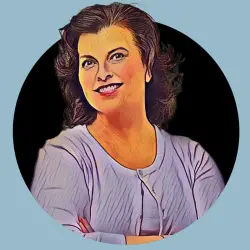 Latest posts by Amanda Brown
(see all)