How much fabric do I need for my project? How much does it cost? What kind of fabric should I get? These questions are common ones, especially when starting out sewing.
Fabrics come in various types, such as cotton, polyester, wool, silk, linen, etc.
Each material has its pros and cons. For example, cotton is cheap, durable, and easy to sew, but it tends to shrink over time.
On the other hand, polyester is expensive, soft, and quick to dry, but it won't last long.
To answer these questions, you'll need to know the type of fabric you want, along with the size of the project you plan to make.
Then, you'll need to calculate the amount of fabric you'll need. The first step is to determine what kind of fabric you're looking at: 
Cotton Fabric 
Cotton fabrics are inexpensive, strong, and a popular choice for beginners. However, they tend to shrink over time.
They also don't have any elasticity or stretch, so if you try to use them for projects that require stretching like dresses, skirts, pants, etc., you may find your results unsatisfactory.
Polyester Fabrics 
Polyester fabrics are more expensive than most people think. They can be used for just about anything, from clothing to home decor items.
They're very durable, and they keep their shape well. But they aren't suitable for all purposes. If you want something that will last longer, then this might not be the best option for you.
RELATED: All Of The Differences Between Pima And Supima Cotton
Wool Fabrics 
Wool fabrics are great because they are extremely durable. They hold up really well against stains and wear.
And they're naturally hypoallergenic, making them perfect for kids' clothes. But they're quite heavy, which means they take a lot of space and weight.
Silk Fabrics 
are luxurious, beautiful, and incredibly soft. They're often used for high-end fashion garments. But they've got some drawbacks too.
First, they were expensive. Second, they don't breathe very well, so they can become hot during the summer months. Third, they don't absorb water, so they can easily stain.
Lining Fabric 
Lining fabrics are usually made of nylon, rayon, acetate, satin, or velvet. They're used to giving extra support to your finished item. You could use lining fabric for things like jackets, bags, shoes, etc.
Non-Lined Fabric 
Non-lined fabrics are similar to regular fabrics, except they don't have an added layer of lining. This makes them lighter and easier to work with.
The next thing you need to decide is how big your final product needs to be. There are two ways to figure out how much fabric you'll need to buy.
One way is by using the fabric yardage calculator. It's pretty simple to use.
Just enter the width and length of the fabric you want to purchase, and it'll tell you exactly how many yards you need.
The second method is to measure the area where you want to cut your fabric. To do this, simply multiply the width by the length.
So, if you want to cut 5 x 10 inches of fabric, you'd multiply 5 times 10, which equals 50 square inches. Now, divide that number by 4, which gives you 12.5 square feet.
That's the total area of fabric you'll need to buy.
How Much Fabric Do I Actually Need? 
A lot of fabric is needed to make a quilt. When you reach halfway through the project, you should stop and think about what else you need to buy.
This will help you focus on finishing the project. Quilting takes a long time, so if you're distracted by shopping trips, you might end up losing interest in the project.
You should put more effort into making sure you get the right quality of fabric. This means you need to be careful about how much fabric you use.
You also want to make sure you're getting the right type of fabric.
Projects Require Alternative Amounts Of Fabric
Quilts are usually made up of squares or rectangles. A square quilt is filled with four equal-sized blocks. A rectangle quilt is filled with nine equal-sized blocks.
Each block should measure 10 inches wide and 10 inches high. To calculate the number of blocks needed, multiply the length of the quilt by 1.41.
This is the width of the block when it is placed on the point.
Plain setting triangles are used for on-point quilting. Partial blocks are pieced together to create setting triangles.
There are two different kinds of triangles; standard triangles and half-square triangles. Standard triangles are cut into squares, while half-square triangles are cut into rectangles.
How Large Is The Project?
Sizes of fabrics depend on the sizes of the objects we are making. We should know how big our project is before starting.
We should also think about the other things around us. Our project should fit in with the existing decor.
Sewing is important when making clothes. You should always make sure that there is enough room for seams, hems, and other decorations.
Always check the size of the pattern before cutting out the fabric. Make sure that the pattern matches the actual fabric.
Before you start sewing, figure out what kind of project you want to make. You need to know how big it is before you buy any fabric.
Is It Better To Buy Extra Fabric? And Why?
When buying bolts or rolls of fabric, make sure to check the color carefully before purchasing.
Don't be fooled by similar colors. Buy bolts of fabric that match each other closely. 
We should be careful when we cut fabric because mistakes happen.
The spare fabric helps us avoid this problem. It also allows us to create a lot of different things with our leftover material.
How Much Is A Yard Of Fabric?
The yard is the standard unit used to measure textile materials. In the United States, a yard equals 3 feet 9.5 inches.
This is also called a meter (m) in other countries. A yard of fabric is made up of three feet by five feet.
So, if you buy a yard of fabric, you'll get 15 square feet of fabric or about 4.4 square meters.
How Do I Calculate My Fabric Yardage? 
A key element when cutting patterns repeat is how to figure out what size fabric you need for a particular project.
Round up to the nearest full inch when measuring your fabrics. 
For example, if you want to cut a piece of fabric that measures 5″ x 7″, round up to 6″.
Then add another half-inch or quarter-inch to make sure you have enough fabric. In Example 2, you would measure 5½" x 7¾" and round up to 6½".
Then add an extra ¼" to make sure you have plenty of fabric.
A UTR milling machine cuts patterns along the length of the cloth. A RR milling machine cuts patterns across the width of the cloth.
It also works well on items that need to be custom-made because you want a specific shape.
You should always calculate yardage for pattern repeats before ordering. This helps avoid mistakes when cutting the fabric.
How Does The Type Of Fabric Impact The Yardage Scale? 
Knit Fabrics
Knit fabrics are more comfortable than woven ones because they have a lot of stretches.
They are usually made from nylon, cotton, polyester, wool, etc. Knits come in various styles such as jerseys, etc. 
Stretch Fabric
Stretch fabrics are usually used for leisure or activewear. They are designed to fit tightly without needing much fabric.
They're great for sports because they allow you to move freely while keeping your clothes tight.
Leather
Upholstery leather is not sold by the foot, but by the yard. Leather is 50 square feet per yard. A typical cowhide is about 50 square feet.
So, you need to multiply 50 by 18, then divide by 36 to get an estimate of how many square feet of leather you'll need.
Woven
Woven fabrics are made from threading yarns together. These fabrics are strong but lack elasticity.
They are often used to make clothing. Cotton and linen are common examples of woven fabrics.
Upholstery
To calculate yardage requirements for upholstery projects, add the horizontal and the vertical measurements together and add in an additional percentage based on those dimensions.
Use this formula to determine your fabric needs by hand.
You may also use the following table as a handy cheat sheet to determine the percentage your pattern repeat falls into. 
Upholstery fabric is measured by the number of yards needed to cover an item of furniture. You should always talk to a local upholsterer before buying any fabric.
Calculating the amount of fabric you need depends on the type of furniture, but also on the type of fabric.
For example, if you're recovering a couch, you'll probably need more than if you were recovering a stool.
For each foot of the sofa, there should be about 1.5-2yards of fabric.
To estimate the total amount of fabric needed, you can use the following formula: (width x length) + 2x height Total Fabric Amount.
Pattern Repeat Percentage Table
If you choose a pattern that repeats every 12 inches vertically and every 10 inches horizontally, and you want to use a solid color of fabric for your project.
To match the repeating design, you need to buy enough fabric to make 2.2 more yards than the amount you ordered.
RELATED: How Many Skeins of Yarn Do You Need to Crochet a Blanket?
What Number Of Yards Of Fabric Should I Need? 
You should always make sure that you know what you need before buying materials. If your model has seams, you'll need more fabric than if it didn't have seams.
Take into account the seam allowance when calculating the total amount of fabric needed.
For example, if you want to make a pillow, you'll need to take into account the seam allowance.
For hemming, you should think about the size of your skirt, pants, or dress. You should also consider the width of the fabric.
If the width of your design fits the fabric, then you should buy the fabric according to the length of your design divided by 36.
Round up if there are any yard increments left over. You need about 1 yard of each fabric to make a full-size bedsheet.
You'd also need about 3 yards of each fabric to make two matching twin sheets. So if you want to make a queen size bedsheet, you'd need 5 yards of fabric.
How Many Yards Are Required For A Dress?
Your pattern should be 4 1/4 yards long. As a guide, you'll need about 4 1/4 yards of fabric.
Fabric size is measured by the width of the material. A fabric that measures 60″ wide needs 2 3/8 yards of fabric.
Sewing patterns usually tell you how much fabric to purchase. However, sometimes you may be making your own pattern, and need to know how much fabric to buy for your project.
We'll show you how to figure out how much fabric to buy by using some basic math. Try not to overbuy fabric because there is no one right answer.
Obviously, the length of your dress affects how much fabric you'll need. You should use 36″ wide fabric for a long dress because you need at least 5 yards of fabric.
Use 60″ wide fabric for a short dress because you need less than 2 yards of fabric.
When buying fabric for a dress-making project, make sure you buy enough fabric. You should also be aware of your body measurements before choosing a pattern.
A pattern should fit your figure well, but if it doesn't, you might need to adjust the size of the pattern or cut the fabric differently. Also, remember to consider the length of the dress you're making.
How Many Yards Are Required For A Skirt?
A-Line skirts are longer than straight skirts. Bias cuts are shorter than straight skirts. Wrap dresses are longer than slips. Flared gowns are longer than straight dresses.
Skirts should be made out of cotton or polyester. They should be long enough to cover your knees. You should measure the size of your waist and hips.
Then add 1 inch for each additional inch above knee-length. Add an extra 6 inches if you want to wear a belt.
For example, if you're 5'5″ and weigh 135 pounds, you'll probably need a skirt that measures about 38″.
You'll need a total of about 3 yards. A flared skirt is usually made out of a material that flares outwards.
This type of skirt is usually worn by women who like to show off their legs. You may also use this style of the skirt if you want your outfit to stand out.
Flared skirts come in many styles, including mini-skirts, midi-skirts, maxi-skirts, etc.
RELATED: Bed Sheets – What Is The Best Material? Complete Guide
How Many Yards Are Required For Pants?
Pants should be long enough to cover your legs and knees. You should also measure the crotch and add an extra yard or two to make sure there is room for your package.
Pockets, hems, and waistbands are added to the measurement as well.
For some who are tall, you may need up to 1.40 meters of fabric to make them their pants. 
How Many Yards Are Required For A Shirt?
Shirts can be made using around three yards of fabric. It depends on the size of your body and how long you want the sleeve to be.
A full-sleeved shirt should be 36 inches wide (9 cm) and 58 inches long (147 cm).
How Many Yards Are Required For A Jacket?
Jackets have a lot of intricacies that need to be considered by the tailor.
There are many types of jackets, including ones for men, women, and children. A suit jacket needs to be made out of a certain type of material.
You might also want to consider the length of the jacket as well. This may require more than two yards of fabric. 
How Many Yards Are Required For A Suit?
Men's suits are usually more formal than women's suits. Women's suits are usually made of lighter fabrics. Suits are usually lined with wool, cotton, silk, or rayon.
Lapel widths vary depending on the style of the suit. Suit jackets come in two styles: double-breasted and single-breasted.
Double-breasted suits have two buttons, while single-breasted suits have one button.
Single-breasted suits have wider lapels than double-breasted suits.
Sleeves are either long or short. Long sleeves are preferred by men, but short sleeves are acceptable for both sexes.
A man's suit jacket comes with two pockets: a breast pocket and an inside pocket.
So, all of these things need to be determined before figuring out the number of yards you'll need to make one. 
Most women's suits have three pockets: a breast pocket, an inside pocket, and a back pocket. All men's suits have a front and back vent.
Women's suits do not have vents. Pants are usually worn with a belt. A man's pant leg usually has two stripes, while a woman's pant leg usually has one stripe.
A man's pant cuff is usually longer than a woman's. A man's trouser waistband is usually higher than a woman's.
A jacket for a small to medium-sized man usually needs about 2 yards of 45-inch-wide fabric.
For larger men, more material is required. If the fabric is wider than 60 inches, less yardage is used.
Suit pants require 3 yards of fabric to be made. A suit requires an extra yard of fabric because of the cuffing.
How Many Yards Are Required For Curtains?
To make curtains, you must first determine how high you want them to hang. Then, you must figure out how wide your windows are.
Measure the width of your pole and add an inch for hemming. 
Determine how much fabric you need for each panel based on the size of the window. You should also allow for extra fabric to create pleats if desired.
RELATED: Are There Different Types of Fleece? The Complete Guide To Fleece
Yardage Calculator 
This Fabric Calculator will help you determine how much fabric you'll need for your project.
You can use this calculator to get an estimate of how much fabric you'll require for your project. 
Fabric Yardage Calculator – A fabric yardage calculator can take the headache of fabric buying out of your hands.
Enter your project size and let the calculator calculate how much fabric you need.
Final Thoughts
The cost of fabric varies from store to store. If you're planning on making your own clothes, it's best to buy enough fabric so that you don't run out.
Remember to take into account any additional costs such as shipping, taxes, or alterations.
Frequently Asked Questions
How Large Is One Singular Linear Yard Of Fabric?
Most fabric today is sold in linear yards. A linear yard is 36 inches long, and the width varies depending on the size of the fabric.
We sell our fabric in 54-inch wide rolls. To convert linear yards to inches, we multiply by 36. So 1 yard 36 inches. 
Now we need to figure out how many yards are in a linear foot. 1 linear foot is 12 inches long. This means 1 linear yard is equal to 3 linear feet.
1 linear yard is also equal to 2.5 linear feet. Remember, the width can vary. It could be 60″, 72″ or 102″. But the length of a yard stays the same. 1 yard is always 36 inches long.
How Much Of My Material Should I Need To Make A Tailor-Made Suit?
A tailor-made suit requires a suit length. That's really all there is to it. You might think that your tailor could make you a custom suit based on your measurements, but that's not how it works.
Your tailor needs to know what kind of suit you want before he starts cutting up fabric. You can get suits made by a tailor without worrying about the price or the quality.
The tailor will tell you what kind of fabric you should use and how much you should be paying for it. You can use any type of fabric you want, but I recommend cotton or linen.
A good rule of thumb is that you should buy enough to make a single suit. For example, if you want a two-piece suit, then you should buy around 3.5 meters of cloth.
If you want a waistcoat, then you should add another meter. For a single suit, you should buy around 1.5 meters of cloth, and for a pair of trousers, around 2 meters.
Hopefully, that cleared up. Chat to your tailor of choice!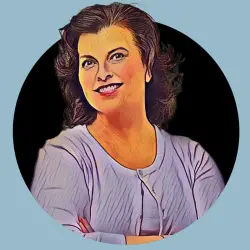 Latest posts by Amanda Brown
(see all)