When it comes to dressing up, selecting the right pair of dress pants can make all the difference in your overall appearance. Straight-fit and classic-fit dress pants are two popular styles that cater to different preferences and body types.
Knowing the differences between these two styles can help you make the best choice and ensure you look polished and put-together in any setting.
Straight-fit dress pants are designed with minimal tapering from the thigh to the knee and feature a leg opening generally narrower than classic-fit pants.
You can wear these pants in both formal and casual settings and are ideal for those who prefer a more modern look.
On the other hand, classic fit dress pants are the original style of suit pants and offer a more relaxed, roomy silhouette that is quite flattering on various body types. They're often called "traditional fit" and suit those who appreciate a comfortable and timeless style.
Straight Fit vs. Classic Fit Dress Pants Explained
Finding the right fit for your personal style and comfort is essential when it comes to dress pants. In this section, we'll explore the differences between straight-fit and classic-fit dress pants, helping you decide which is better suited for your needs.
Understanding Straight Fit
Straight-fit pants are popular for those who prefer a modern and sleek silhouette. These pants closely follow the natural shape of your leg, offering a slightly tailored look without being too tight.
They usually have a narrower seat and less room than the classic fit. With straight-fit pants, you'll find a similar amount of legroom from the top of the thigh to the knee, but the leg opening is smaller than classic fit pants.
Straight-fit dress pants tend to have the following characteristics:
Slim or tight-fitting
More narrow and less room in the seat
Less taper at the leg opening for a more "boot cut" look
RELATED: 53 Types Of Neckline To Unlock The Power Of Fashion's Hidden Gem
Understanding Classic Fit
On the other hand, classic-fit dress pants offer a more relaxed and traditional appearance. With a wider seat and a looser fit through the thigh, classic-fit pants provide a comfortable feel that works well for those who desire extra room or have a more robust build.
Some characteristics of classic-fit dress pants include:
Relaxed fit through seat and thigh
Wider leg opening than straight fit
It lends itself to a timeless, professional look
Key Differences
Cut and Shape
When comparing Straight Fit and Classic Fit dress pants, one of the main differences is how they are cut and shaped around your body.
Straight-fit pants have a narrower seat and are more closely tailored to the body, particularly around the hips and waist. This creates a clean, slim silhouette.
In comparison, Classic Fit pants have a more relaxed and generous cut, offering more room in the hips and thighs. They're designed for a comfortable and easy fit, making them perfect for people with different body types.
Fit and Comfort
Both straight-fit and classic-fit dress pants serve different purposes when it comes to fit and comfort. With straight-fit pants, you'll find a slimmer and more tailored fit that's great for more formal occasions where a sharp, clean look is essential.
The narrow leg openings and a tapered design make them ideal for showcasing your slim and athletic build.
On the other hand, classic-fit dress pants prioritize comfort over a sleeker look. They have a wider and more relaxed seat, providing extra room for your hips, thighs, and waist.
This allows for more ease of movement and a laid-back feel, making them perfect for long days at the office or more casual events.
Style and Aesthetics
Regarding style, straight-fit pants provide a modern and fashionable appearance. They have a slim, narrow look that accentuates your body shape and showcases your slim-fit attire.
This style complements dressier outfits and formal occasions, giving you an edge in the fashion stakes.
Classic fit pants, while less fitted, still offer a timeless appeal and create a more traditional, sophisticated look. They're versatile and easily dressed up or down, with extra room and comfort for various body types.
Benefits And Advantages Of Straight Fit Dress Pants
Modern and streamlined look: Straight-fit dress pants offer a contemporary and sleek appearance, often favored by individuals who prefer a more tailored and trim silhouette.
Versatility: Straight-fit dress pants can easily transition from formal to casual occasions. They can be dressed up with a blazer, a dress shirt, a sweater, or a more relaxed top.
Trendy and fashionable: Straight-fit pants are often associated with current fashion trends and can give your outfit a stylish and up-to-date vibe.
Body contouring: Straight-fit pants tend to follow the body's natural lines, creating a flattering and elongated appearance. They can enhance the shape of the legs and provide a slimming effect.
A modern alternative to skinny pants: For individuals who find skinny pants too tight or restrictive, straight-fit pants offer a more comfortable option while maintaining a sleek look.
Benefits And Advantages Of Classic Fit Dress Pants
Timeless and traditional style: Classic fit dress pants have a more relaxed and traditional silhouette, representing a timeless and enduring style that never goes out of fashion.
Comfort and ease of movement: Classic fit pants typically have a looser fit around the waist, hips, and thighs, allowing for greater freedom of movement and increased comfort throughout the day.
Suitable for various body types: Classic-fit dress pants are generally more forgiving and can accommodate a wider range of body types, making them a versatile choice for individuals with different proportions.
Professional and conservative look: Classic fit pants are often associated with a more formal and conservative dress code, making them suitable for professional settings or more formal events.
Relaxed and casual option: Classic-fit dress pants can also be styled more casually, offering a comfortable and laid-back alternative for everyday wear.
Ideal Body Type For Each Style
Straight Fit And Body Types
Straight Fit pants are perfect for a wide range of body types. The straight fit can be quite flattering for you gents with an athletic body type, as it gets a little narrower from the knee down and highlights your strong physique.
If you have a regular body type? Fear not! Thanks to their balanced proportions and comfortable feel, you can rock these pants just as confidently.
If you have a more slender frame, you may opt for an extra slim version of the straight fit. This will add visual interest to your legs and enhance your overall style.
Classic Fit And Body Types
Now, let's talk about the glorious Classic Fit pants. These bad boys are ideal whether you have a fuller figure or prefer a more relaxed and traditional style.
The classic fit has more room in the thigh area and a slightly wider leg opening, allowing for ease of movement and a comfortable fit.
For those with an athletic fit body type, you may lean toward a tailored fit version of the classic fit. This will accommodate your muscular legs while still giving you the timeless appeal of the classic fit.
The same goes for those with a regular body type, as the classic fit can be catered to your unique shape while maintaining that sophisticated look we all know and love.
Choosing The Right Fit For Different Occasions
When selecting the perfect pair of dress pants, it's essential to consider the occasion and your personal style preferences. In this section, we'll dive into choosing the right fit for different events, focusing on casual and informal gatherings and more formal and business settings.
Casual and Informal Events
For casual and informal events, you might opt for straight-fit pants, which have a more relaxed fit and are well-suited for laid-back occasions. Wear chinos or khakis; these fabrics lend a casual yet polished vibe.
Although typically more casual, jeans can also be an excellent choice for these settings when paired with the right shirt.
Make sure to consider the color and pattern of your shirt to avoid clashing and maintain a cohesive look.
A good, versatile option for your top could be a button-down with a small-scale design or a solid color that complements your pants. Remember to pay attention to your neckline; a well-fitting collar can elevate your overall appearance.
Formal and Business Settings
When dressing for formal and business settings, you'll want to opt for classic-fit dress pants, also known as suit pants or trousers. This fit offers a more tailored and streamlined appearance, essential for maintaining a professional and polished image.
Choose fabrics that convey sophistication, such as wool or wool blends, to further elevate your outfit. When selecting a shirt, consider classic options like crisp white or light blue, which pair well with most suit pants.
Additionally, pay attention to the collar and neck area; a well-fitted dress shirt with a tie can make all the difference in providing an elegant and professional look.
Understanding the differences between straight-fit and classic-fit dress pants allows you to make confident decisions and shine at any event.
Tips For Finding The Perfect Fit
Measuring Your Dimension
To find the perfect fit for your dress pants:
Accurately measure your dimension.
Grab a soft measuring tape and a partner to help you.
Measure crucial aspects like your waist, inseam, and length.
Knowing your dimensions helps ensure that the pants you try on follow traditional proportions for a comfortable fit.
Selecting the Right Size and Style
After gathering your measurements, consult a size chart provided by the manufacturer. Considering your dimensions, you can choose between classic and straight-fit dress pants.
Classic fit pants are roomier, with a straight taper and a wider leg opening, making them ideal for traditional proportions. Straight-fit pants, on the other hand, hold closer to your body and have a mid-rise, which makes them suitable for athletic men or those favoring a slimmer silhouette.
Trying Pants On and Assessing Comfort
Now comes the fun part! Try on the pants and assess your comfort level. Pay attention to specifics like the waistband, break, and leg opening.
Waistband: Ensure it sits comfortably at the waist without being too tight or loose.
Break: The length where the pants meet your shoes should have a slight "break" for a clean appearance, regardless of whether you choose a slim, straight, or classic fit.
Leg Opening: Depending on your preference, you can opt for wider leg openings that allow additional room for movement and shoe coverage or a more contemporary tapered fit.
RELATED: 55 Men's And Women's Fashion Accessories To Unleash Your Personality
Pairing Pants with Accessories and Footwear
Choosing the Right Shoes
When deciding which shoes to wear with your straight or classic-fit dress pants, think about the style you're going for. Opt for slim, streamlined shoes like oxfords or loafers for a modern, sleek look.
If your pants have a bootcut style, you can confidently wear boots or brogues to enhance your tailored look.
Remember, straight-fit pants have smaller leg openings, but both offer the same style from the top of the thighs to the knee, so you'll have plenty of options to create your perfect ensemble.
And suppose you're wearing your pants with jeans. In that case, it's a good idea to choose a comfortable fit, as it ensures that your shoes and accessories will complement your outfit without making it look too tight or uncomfortable around the waistline or chest.
Matching Belts and Other Accessories
Besides picking the right shoes, belts are essential for achieving an attractive, well-put-together appearance. A well-matched belt should complement the color of your shoes and add an extra touch of style to your outfit.
Ensure it's snug enough to allow the pants to sit at the appropriate height for your waist without needing a belt to hold up the pants.
Along with belts, consider other accessories to add a whimsical touch to your outfit. For instance, a pocket square can add flair and depth to your upper pant area, while a nice pair of cufflinks can bring your tailored look full circle.
Customizing Your Dress Pants Fit
Alterations and Tailoring
Did you know that altering your dress pants can improve their fit tremendously? With the right approach, you can turn a pair of pants you like into an absolute favorite.
Let's say you found a nice pair of classic-fit dress pants, but the pant leg needs to be narrower or shorter. Don't worry! A tailor can help you adjust the leg width, crotch area, and the gap around your waist.
Another aspect to consider is ensuring your pants are office appropriate and timeless. Tailoring can help you achieve a modern fit that complements your body shape and style preferences.
The key is to make sure the pants sit comfortably around your belly button without any unnecessary creases or hints of discomfort.
Made-to-Measure Options
If you're searching for a truly customized fit, going the made-to-measure route might be your choice. Made-to-measure systems consider your unique measurements and offer personalized options for your dress pants. This way, you can be confident that your pants fit like a glove and showcase your style.
Imagine having a bespoke pair of dress pants in just the right color and fit, tailored to flatter your specific body shape! That's precisely what a made-to-measure system can provide.
And, while it may take a little more time and investment than off-the-rack choices, the end product is a perfect pair of dress pants that will be the envy of everyone you meet.
Key Takeaways
When choosing between straight-fit and classic-fit dress pants, there are a few important differences to remember. Straight-fit pants are more tailored and have a slimmer silhouette, making them an ideal choice for more formal occasions or showing off your body shape a bit more.
On the other hand, classic-fit pants offer a relaxed and comfortable fit, perfect for those days when you need more room or when dressing casually.
Remember that straight-fit pants will be more narrow in the seat and closely shape your body. These pants are tighter than slim-fit pants but have a more fitted look.
In contrast, classic-fit pants offer a more relaxed seat and a less tailored feel. This fit is more forgiving and provides additional comfort for those who value ease of movement.
As you can see, straight-fit and classic-fit dress pants have unique characteristics, making each a fantastic choice for different occasions.
With these key takeaways in mind, you're better equipped to make an informed decision and pick the right pair of pants that will fit your needs, style, and preferences. 
Frequently Asked Questions
What Are The Various Types Of Dress Pants Fit For Men?
There are several types of dress pants fit for men. Some popular types include classic fit, straight fit, slim fit, and athletic fit. Each fit features different cuts and styles to accommodate various body types and personal preferences.
Which Fit Should I Choose For More Comfort: Classic Or Straight?
When deciding between classic and straight fit for comfort, it's essential to understand the differences. Classic fit pants are known for being roomier in the seat and thigh, offering more comfort for those who prefer a more relaxed feel.
Straight-fit pants, however, are tailored to be slimming and shape closer to your body, providing a sleek appearance. For those wanting a balance of comfort and style, consider the classic fit over the straight fit.
How Do Dockers' Straight Fit Pants Compare To Their Classic Fit?
Dockers' straight-fit pants feature a more streamlined look, with a narrower cut through the seat and thigh. This fit provides a clean, modern silhouette for those seeking a contemporary style.
Dockers' classic fit offers a more traditional cut with a relaxed seat and thigh, suiting individuals who prefer a comfortable, classic appearance. Consider your body type, comfort preferences, and desired style to pick the right fit.
Is There A Noticeable Difference Between Relaxed And Classic Fit Pants?
Yes, there is a difference between relaxed and classic-fit pants. Classic-fit pants are typically less form-fitting around the seat and thigh than straight-fit pants but retain a straight taper from the thigh to the ankle.
In contrast, relaxed-fit pants offer more room throughout the entire pant, especially around the seat, thigh, and leg, making them ideal for individuals seeking extra comfort and freedom of movement in their dress pants.
So, when choosing between classic and relaxed fit, remember your preferences for comfort and style.
Do Fashion Trends Affect The Popularity Of These Fits?
Yes, fashion trends can influence the popularity of these fits. Straight fit pants have been more in vogue in recent years, but classic fits remain a timeless choice.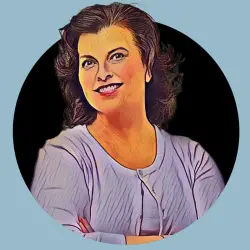 Latest posts by Amanda Brown
(see all)