Welcome to the vibrant world of fashion accessories, where creativity meets expression, and style is defined by those subtle yet impactful details! Whether you're a man or a woman, these finishing touches can add dynamism to any outfit, taking it from ordinary to extraordinary.
Fashion accessories are more than just adornments. They are powerful style statements, vital in expressing your unique personality and style. They work as versatile tools to add a dash of color, a hint of luxury, or an element of surprise to your ensemble.
A bold necklace might draw attention to your face, sophisticated cufflinks can instantly upgrade a simple suit, and a vibrant scarf may transform a neutral outfit into a captivating ensemble.
However, Choosing the right accessories is as much an art as a science. It's about harmonizing your look without overpowering it. It's about selecting pieces that resonate with your style and fit the occasion. It's about coordinating colors, sizes, and shapes to create a cohesive and attractive look.
Are you ready to journey through 55 of the most sought-after fashion accessories for both men and women? Prepare to dive deep into various spectrum of choices, from elegant necklaces and sleek watches to stylish boots and chic handbags.
Whether you're a seasoned fashionista or a style novice, this guide will provide an abundance of inspiration to redefine your style game!
What Are The Accessories For Men And Women?
Jewelry
From delicate necklaces to statement rings, jewelry adds sparkle and elegance to any outfit, allowing you to express your style and enhance your overall look.
Necklaces are versatile accessories that can elevate any outfit. They are perfect and come in various lengths and styles, from delicate chains to statement pendants. Choose a necklace that complements your neckline and adds a touch of elegance or personality to your look.
Earrings are a classic accessory that can instantly enhance your appearance. They come in different styles, including studs, hoops, and dangles, allowing you to express your style. They are great to pair with your outfit to add a touch of sparkle or a pop of color to your ensemble.
Bracelets are wrist adornments worn individually or stacked for a layered effect. From bangles to cuffs, they come in various materials and designs. Bracelets add a stylish touch to your overall look.
Rings are timeless accessories that symbolize love and commitment or are fashionable statement pieces. From delicate bands to bold gemstone rings, there are endless great options to suit your style and add a touch of elegance to your fingers.
Brooches are decorative pins worn on clothing, hats, or scarves. They come in various designs, from vintage-inspired to modern and quirky. Brooches add a unique and eye-catching element to your outfit.
Anklets are bracelets worn around the ankle, offering a bohemian and summery vibe. They come in various styles, including delicate chains, beaded designs, or charms. Anklets allow you to add a playful and feminine touch to your footwear.
Body chains are jewelry pieces that drape across the body, accentuating your curves and adding a touch of glamour to your attire. They can be worn over clothing or as a statement piece with swimwear or backless dresses.
Nose rings are piercings worn on the nostril, offering a bold and unique way to accessorize your face. They come in different styles, such as studs, hoops, or septum rings. Nose rings add a touch of edginess and individuality to your look.
RELATED: How To Bleach Denim Jeans And Jacket
Bags
Bags are not just practical accessories but also fashion statements, with a wide range of options like handbags, backpacks, and clutches, providing functionality and style.
Handbags are essential accessories that combine functionality and style. They come in various sizes and designs, from tote bags to shoulder bags. These bags can hold your everyday essentials while adding a fashionable touch to your outfit.
Clutches are small, handheld bags perfect for formal occasions or evenings out. They come in various styles, such as envelope clutches or minaudieres, and can easily hold your essentials.
Tote bags are spacious and practical bags with open tops and sturdy handles. They are ideal for carrying larger items or for everyday use. Tote bags come in various materials and designs, offering style and functionality.
Backpacks are versatile bags that distribute weight evenly across your shoulders, making them comfortable for carrying heavier loads. They come in different sizes and styles, from sleek leather backpacks to sporty or casual designs. Backpacks offer both practicality and style.
Crossbody bags have long straps allowing you to wear them across your body, freeing your hands. They come in various sizes and styles, offering a convenient and fashionable way to carry your essentials.
Satchels are structured bags with a top handle and a flap closure. They offer a classic and sophisticated look, perfect for casual and professional settings. Satchels can be worn over the shoulder or carried by the handle.
Footwear
Whether it's classic heels, comfy sneakers, or trendy sandals, footwear is essential to any outfit, offering comfort and fashion-forward choices to complete your look.
Boots are versatile footwear that you can wear in various seasons and settings. From ankle boots to knee-high boots, they come in different styles and materials, offering comfort and style. They are great to pair with jeans, skirts, or dresses to add a fashionable edge to your look.
Heels are elegant and feminine footwear that instantly elevate your outfit. They come in various heights and styles, including stilettos, pumps, or block heels. Heels allow you to add height and sophistication to your overall appearance.
Flats are comfortable and practical shoes that are perfect for everyday wear. They come in various styles, such as ballet flats, loafers, or sandals. Flats provide a casual and effortless look while keeping your feet comfortable.
Sneakers are athletic-inspired shoes that have become a fashion staple. They come in a wide range of colors and designs, offering both comfort and style. You can pair sneakers with casual outfits or add a sporty touch to more dressy ensembles.
Sandals are open-toe shoes that are perfect for warmer weather. They come in various styles, including slides, gladiator sandals, or flip-flops. Sandals offer breathability and comfort while adding a relaxed and summery vibe to your outfit.
RELATED: What's The Difference Between A Modern Fit And A Slim Fit?
Wedges are shoes with solid soles that gradually rise from heel to toe. They offer height and stability, making them a comfortable alternative to heels. Wedges come in various styles, from espadrilles to platform wedges, and are a great option to add a touch of chicness to your look.
Headgear And Hair Accessories
Headgear and hair accessories like hats, headbands, and scarves can instantly elevate your hairstyle while providing protection and adding a touch of flair to your overall ensemble.
Hats are fashionable accessories that provide both style and functionality. From wide-brimmed sun hats to cozy beanies, they come in various styles and materials, offering protection from the sun or adding a trendy touch to your outfit.
Headbands are versatile accessories worn to hold your hair back or as a decorative element. They come in various designs, from simple bands to embellished or patterned styles. Headbands add a touch of femininity and style to your hairstyle.
Hairpins are small clips or accessories used to secure or adorn the hair. They come in different designs, such as bobby pins, barrettes, or hair combs. Hairpins can add a decorative and functional element to your hairstyle.
Scarves are versatile accessories worn around the neck, tied in the hair, or draped over the shoulders. They come in various fabrics and patterns, adding a pop of color or texture to your outfit while providing warmth or protection.
Tiaras are ornamental headpieces that are often associated with formal events or weddings. They add a touch of glamour and elegance, making them perfect for special occasions or to create a princess-inspired look.
Eyewear
Sunglasses, prescription glasses, and novelty glasses protect your eyes and serve as fashion accessories, allowing you to make a statement and complement your style.
Sunglasses protect your eyes from the sun's rays and add a fashionable touch to your outfit. They come in various shapes, sizes, and lens colors, allowing you to express your style while maintaining good eye health.
Prescription glasses are eyeglasses with lenses that correct vision impairments. They come in various frame styles, materials, and colors, offering functionality and fashion. Prescription glasses can enhance your facial features and become a stylish accessory.
RELATED: How To Tighten Pants Without Belt
Novelty glasses are eyewear with fun and unique designs. They can feature humorous shapes, patterns, or embellishments, making them playful accessories for costume parties or themed events. Novelty glasses add a whimsical and creative element to your look.
Belts
Belts are accessories worn around the waist to cinch the waistline or add a stylish touch to your outfit. They come in different widths, materials, and designs, offering functionality and fashion. You can use belts to define your silhouette or add a contrasting element to your look.
Leather belts are classic and versatile accessories that you can wear with both casual and formal outfits. They come in different widths, colors, and buckle styles, offering a timeless and sophisticated look.
Fabric belts are made from canvas, nylon, or woven fabrics. They are often more casual and can add color or texture to your outfit. Fabric belts are popular choices for casual jeans or summer dresses.
Braided belts feature interwoven strands of leather or fabric, creating a textured and unique look. They are flexible and adjustable, making them comfortable and suitable for various waist sizes.
Chain belts are made of metal links or chains that are connected. They can add a touch of edginess and glamor to your outfit, particularly when paired with dresses or high-waisted pants.
Reversible belts offer versatility by featuring two colors or patterns on each side. They allow you to switch up your look quickly and provide more styling options with a single accessory.
Watches
Watches are timepieces that serve both functional and fashion purposes. They come in various styles, from classic analog watches to modern smartwatches. Watches add a sophisticated and stylish touch to your overall appearance while keeping you punctual.
Analog watches display time through hour, minute, and sometimes second hands. They typically have a dial with hour markers and can feature Roman numerals, Arabic numerals, or stick indices. Analog watches are classic and versatile, suitable for casual and formal occasions.
Digital watches use electronic displays to show the time numerically. They often include additional features such as alarms, timers, and backlighting. Digital watches are practical and famous for their ease of use and functionality.
Chronograph watches are equipped with stopwatch functions. They have additional sub-dials that measure elapsed time in seconds, minutes, and hours. Chronograph watches are sporty and offer precise timekeeping, making them popular among athletes and individuals who need accurate timing.
Sports watches are designed to withstand active lifestyles and outdoor activities. They are durable, water-resistant, and shock-resistant. Sports watches often include features like a stopwatch, compass, altimeter, or GPS tracking. They are ideal for individuals who engage in various sports and outdoor adventures.
Smartwatches combine traditional timekeeping with modern technology. They can connect to your smartphone and provide features such as notifications, fitness tracking, music control, and even contactless payments. Smartwatches offer convenience and versatility for tech-savvy individuals.
Scarves And Shawls
Scarves and shawls are versatile accessories that can be draped around the neck, shoulders, or body. They come in various fabrics, patterns, and sizes, offering warmth and style. Scarves and shawls add a fashionable and cozy element to your outfit.
Silk scarves are known for their luxurious and smooth texture. They are lightweight, breathable, and provide an elegant and sophisticated look. Silk scarves are versatile accessories worn in different styles, such as around the neck, tied on handbags, or even as headbands.
Cashmere scarves are made from the soft and fine fibers of cashmere goats. They are known for their exceptional warmth, softness, and lightweight feel. Cashmere scarves are cozy and add a touch of luxury to any outfit, making them ideal for colder seasons.
Embroidered scarves feature intricate and decorative stitching patterns, adding a touch of artistry and craftsmanship to the fabric. They come in various designs, from delicate floral motifs to bold geometric patterns. Embroidered scarves can elevate any outfit and serve as statement pieces.
Printed shawls showcase vibrant colors and patterns, ranging from floral prints to abstract designs. They can add a pop of color and visual interest to your outfit. Printed shawls are versatile accessories that can be draped over the shoulders or worn as a sarong or beach cover-up.
Gloves
Gloves are accessories worn on the hands to provide warmth and protection. They come in different materials, lengths, and styles, such as leather, knit, or touchscreen gloves. Gloves keep your hands cozy. These gloves allow you to add a sophisticated and polished touch to your winter or formal ensembles.
Leather gloves are known for their durability, flexibility, and classic style. They come in various types of leather, such as lambskin or goatskin, and are often lined for added comfort and warmth. Leather gloves are versatile and can be worn for casual and formal occasions.
Wool gloves are made from natural wool fibers, offering excellent insulation and warmth. They are soft, comfortable, and often have a cozy knit texture. Wool gloves are ideal for colder weather and can be found in various colors and patterns.
Fashion gloves prioritize style and aesthetics. They come in various designs, colors, and materials, allowing you to make a fashion statement. Fashion gloves can be made from leather, suede, lace, or fabric and may feature embellishments like studs, bows, or embroidery.
Fingerless gloves expose the fingertips while covering the palms and the back of the hand. They provide warmth and protection while allowing for greater agility and finger mobility. Fingerless gloves are popular for activities that require precise finger movements, such as texting or playing instruments.
Ties And Bow Ties
Ties and bow ties are accessories worn around the neck, typically by men, to add a formal and elegant touch to their attire. They come in various colors, patterns, and fabrics, allowing men to express their style and create a polished and put-together look for special occasions or professional settings.
Bow ties are characterized by their distinctive bow-shaped appearance. They are worn around the neck and tied into a bow rather than a traditional knot. Bow ties can be self-tied, requiring manual tying, or pre-tied, where the bow is already formed and fixed in shape. Bow ties add a touch of sophistication and are often worn for formal events or as a fashion statement.
A bow belt is a belt that features a bow-shaped embellishment at the front. It can be made of leather, fabric, or other materials and is worn around the waist to cinch and accentuate the figure. Bow belts add a touch of femininity and can enhance the style of dresses, skirts, or pants.
Wallets
Wallets are essential accessories that keep your cash, cards, and identification organized and secure. They come in different sizes, materials, and designs, offering functionality and style. Wallets can be a fashionable accessory that complements your overall look while keeping your essentials in order.
Cardholder wallets are minimalist wallets designed to carry only essential cards. They are slim and compact, usually featuring slots or pockets to hold a few cards. Cardholder wallets are popular for convenience and ideal for those who prefer a slim and lightweight wallet.
Zip-around wallets have a zippered closure that wraps around the entire wallet. They offer extra security by securely enclosing your cards, cash, and other items. Zip-around wallets often have multiple compartments, card slots, and sometimes a coin pocket. They are great for those who prioritize security and organization.
Travel wallets are designed to hold travel essentials such as passports, boarding passes, foreign currency, and multiple cards. They often have additional compartments, zippered pockets, and a pen holder. Travel wallets are larger to accommodate travel documents and provide convenient organization during trips.
Tips & Tricks For Fashion Accessories
Less Is More: Avoid over-accessorizing. Choose a few key pieces that enhance your outfit without overpowering it.
Harmony: Coordinate your accessories in color, material, and style. They should work together to create a harmonious look.
Fit The Occasion: Your accessories should be suitable for the event. A glittery clutch might be perfect for a party but not a business meeting.
Personal Style: Choose accessories you feel comfortable in that reflect your style. After all, fashion is a way of expressing who you are.
Choosing The Perfect Accessories For Every Occasion
Choosing the perfect accessories for each occasion requires understanding balance, coordination, and style. Here are some tips to help you accessorize like a pro and avoid the common pitfall of over-accessorizing:
Match The Occasion: Accessories should be appropriate for the event. For a formal occasion, wear more sophisticated pieces like pearls or diamonds. You can be more experimental on casual days with bold and funky accessories.
Balance Your Outfit: If your outfit is detailed or full of patterns, keep your accessories minimalistic. Conversely, if your outfit is simple, you can make a statement with your accessories.
Complement Your Body Features: Choose accessories that highlight your best features. For instance, statement earrings can draw attention to your face, while a statement belt can emphasize your waistline.
Coordinate Your Accessories: While your accessories don't need an exact match, they should harmonize in style, color, and materials. For example, if you're wearing silver earrings, pair them with a silver necklace or bracelet.
Factor In Your Outfit's Colors: If your outfit is neutral, add accessories in bold colors. But if your outfit is already colorful, it's best to stick with neutral accessories.
How Can You Avoid Over Accessorize?
To avoid over-accessorizing, follow these tips
Less Is More: One statement piece can have a greater impact than several smaller ones. For instance, consider skipping the earrings or opt for something very subtle if you wear a bold necklace.
Stick To A Few Good Pieces: Wearing a watch, bracelet, ring, earrings, and necklace can be too much. Instead, pick a few pieces that enhance your outfit.
Balance Is Key: Accessories are meant to balance your outfit. If you're wearing large, dangly earrings, your necklace (if you wear one) should be understated. If your outfit is busy, your accessories should be minimal.
Seasonal Accessories 
Seasonal accessories are a great way to keep your style current and functional. Here's a breakdown of some accessories that are especially suitable for each season:
Spring
Lightweight Scarves: A bright, floral scarf is a great way to welcome spring. It provides warmth during the cooler spring mornings and evenings while adding a pop of color to your outfit.
Pastel Jewelry: Pastel-colored jewelry mirrors the bloom of spring flowers. Think light pink, baby blue, mint green, and lavender.
Straw Hats: A stylish straw hat protects your face from the sun and adds a casual, springtime vibe to your look.
Summer
Sunglasses: Sunglasses are a must-have summer accessory. They protect your eyes from harmful UV rays and add a stylish touch to your summer outfits.
Beach Bags: A large, durable beach bag is essential for summer necessities. Choose a bag in bright, tropical colors or patterns to celebrate the season.
Sandals: Open-toed shoes like sandals are perfect for hot summer days. Opt for a comfortable, stylish pair that can take you from day to night.
Fall
Knit Scarves: A cozy knit scarf can keep you warm and stylish as temperatures drop. Choose a rich fall color like burgundy, mustard, or forest green.
Leather Boots: Leather boots are a fall staple. You can pair them with jeans, skirts, or dresses, and they can help keep your feet warm.
Statement Earrings: Fall fashion often includes deeper, richer colors; statement earrings can help brighten these heavier tones.
Winter
Beanies And Hats: A warm beanie or hat is necessary in winter. Choose a stylish one to keep you warm while still looking cool.
Gloves: Gloves are practical and can also be very stylish. Consider a pair of leather gloves for a sophisticated look or knit gloves for a more casual style.
Thick Scarves: A thick, warm scarf can keep your neck warm while adding a stylish touch to your winter coats.
A Quick Recap
Fashion accessories for both men and women provide an excellent avenue for self-expression and the enhancement of personal style. They not only complete an outfit but also have the power to transform a simple look into a fashion statement. The right accessories, from everyday casual looks to sophisticated formal events, can add the perfect finishing touch.
As we've explored, various accessories are vast, including jewelry, bags, shoes, belts, scarves, hats, and more. Seasonal accessories also add excitement and functionality to your wardrobe, providing fresh and appropriate accents for each time of the year.
The key to successful accessorizing lies in understanding your style, the occasion, and the balance and harmony of your outfit. Remember, while trends can guide you, fashion primarily expresses who you are. Always choose accessories that make you feel confident and comfortable. After all, the best accessory one can wear is a smile coupled with a dose of confidence.
Frequently Asked Questions
Are There Any Rules For Mixing And Matching Accessories?
While there are no strict rules, it's advisable to balance the size and complexity of your accessories. If you're wearing a statement piece, keep the rest of the accessories more subtle. Mixing metals and textures can also add depth to your look.
How Do I Choose The Right Jewelry For My Outfit?
Choose jewelry that complements the neckline and style of your outfit. For example, a V-neck top pair well with a pendant necklace, while statement earrings can enhance a simple dress.
What's the significance of watches as fashion accessories?
Watches serve both functional and aesthetic purposes. They can symbolize your sense of time management and style. Select a watch that aligns with your overall fashion sense, whether classic, sporty, or luxurious.
How Do I Take Care Of My Fashion Accessories?
Proper care varies depending on the material. Store jewelry in separate compartments to prevent tangling, clean watches regularly, and protect delicate items from moisture and extreme temperatures.
What's The Role Of Color In Accessory Selection?
Color plays a crucial role in accessorizing. Complement your outfit's colors with accessories that harmonize or contrast effectively, depending on the look you're aiming for.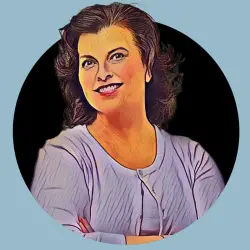 Latest posts by Amanda Brown
(see all)