Hair accessories have long been cherished as essential tools for elevating and transforming hairstyles. From timeless classics to trendy statement pieces, the right hair accessory can instantly add flair, charm, and individuality to your overall look.
Whether you're aiming for a casual, everyday style or a sophisticated, elegant appearance, the world of hair accessories offers many options.
Prepare to dazzle and delight as you transform your everyday hairstyle into a unique, show-stopping masterpiece! Hair accessories are no longer just functional; they've bloomed into a fashion phenomenon, playing an essential role in crafting an unparalleled ensemble.
Whether you're a chic, modern minimalist or a vivacious, color-loving maximalist, the right hair accessory can dramatically alter your look, becoming the final flourish in your style narrative. 
From a casual day out to an elegant evening affair, hair accessories are the versatile beauty staples you didn't know you needed. Join us as we unravel the most alluring hair adornments you must try today!
With these pieces, you'll not only be turning heads but also influencing hair trends and inspiring fashion-forward looks everywhere you go.
What Are Hair Accessories?
Hair accessories are decorative or functional items worn in the hair to enhance its appearance or serve a practical purpose. They come in various styles, shapes, and materials, including clips, barrettes, headbands, hairpins, scrunchies, and more. 
You can use hair accessories to add a touch of elegance, color, or whimsy to hairstyles, and they can also help secure and style hair for various occasions.
Whether used for everyday wear, special events or to express personal style, hair accessories offer a versatile and creative way to adorn and manage one's hair.
40 Different Types Of Hair Accessories
Bobby pins are thin, metal hair pins used to secure the hair. They have a wavy or zigzag design that helps grip the hair and prevent it from slipping.
They are commonly used for creating various hairstyles like updos, twists, and pinning back sections of hair.
Snap hair clips are small, rectangular, or triangular metal clips with a spring mechanism. They snap open and shut, making them easy to use for securing small sections of hair or adding decorative accents.
They come in different sizes and designs, offering versatility in hairstyling.
Claw clips are hinged clips with teeth that can securely hold a large amount of hair in place. They are often made of plastic or metal and come in various sizes.
Claw clips are famous for creating quick and effortless updos or half-up hairstyles.
Barrettes are decorative hair accessories with a clasp or pin attached to a decorative ornament. They come in a wide range of styles, materials, and sizes, allowing you to add a touch of elegance or playfulness to your hairstyle.
Barrettes can be used to hold hair away from the face or to accentuate an updo.
Hair claws are similar to claw clips but usually have a larger, more substantial size. They feature two hinged pieces that open and close, securely gripping a large section of hair.
Hair claws help create voluminous updos and keep thick or long hair in place.
Hair slides, also known as hair grips or barrettes, are slender accessories used to hold small sections of hair or adorn hairstyles.
They typically feature a decorative element on top and a pin or clip on the back to secure them. You can use hair slides to add a touch of glamour or sparkle to your hairstyle.
Jaw clips are large, hinged clips with two interlocking jaws that hold a significant amount of hair. They are versatile and can create effortless updos, ponytails, or half-up hairstyles.
Jaw clips come in various sizes and designs to accommodate different hair thicknesses and styles.
Banana clips are curved, elongated clips that resemble the shape of a banana. They feature interlocking teeth or combs on the inner curve to grip the hair.
Banana clips create quick and stylish updos, especially for thick or long hair.
Headbands are flexible or rigid bands worn around the head to hold the hair back or add a decorative touch.
They come in various widths, materials, and designs, ranging from simple and minimalistic to ornate and embellished. Headbands are versatile accessories worn with different hairstyles and for various occasions.
RELATED: What's The Difference Between A Modern Fit And A Slim Fit?
Turban headbands are wide fabric bands that mimic the style of a turban. They are usually made of stretchy materials like cotton or jersey and wrap around the head to provide a comfortable and stylish fit.
Turban headbands are famous for adding a bohemian or vintage-inspired touch to hairstyles.
Knotted headbands feature a fabric band with a knot or twist at the top. They can be made of various materials such as fabric, leather, or satin.
Knotted headbands are trendy and add a chic and fashionable element to any hairstyle, whether worn with loose hair or as a statement piece with an updo.
Padded headbands have a thicker, cushion-like construction that adds volume and height to the hair. They are often covered with fabric, velvet, or embellishments for a stylish look.
Padded headbands are great for creating a retro-inspired or glamorous hairstyle, providing a statement-making touch.
Halo headbands are circular bands that sit on the head, creating a halo-like effect. They can be made of various materials, such as metal, plastic, or fabric.
Halo headbands are versatile accessories worn with casual and formal hairstyles, adding a touch of elegance and charm.
Velvet headbands are made of soft and plush velvet fabric. They come in different widths and designs, often featuring bows, embellishments, or patterns.
Velvet headbands add a luxurious and sophisticated touch to hairstyles, making them suitable for various occasions and outfit styles.
Scrunchies are fabric-covered elastic hair ties that are soft and gentle on the hair. They come in various sizes, colors, and patterns.
Scrunchies are famous for creating effortless and casual hairstyles like ponytails, buns, or half-up styles while adding a playful and nostalgic flair.
Elastic hair ties are simple, stretchy bands made of elastic material. They are practical and versatile, commonly used to secure ponytails, buns, or braids.
Elastic hair ties come in various colors and sizes, catering to different hair types and thicknesses.
Spiral hair coils, or telephone cord hair ties, are unique hair accessories made of coiled plastic or fabric. Their spring-like shape helps prevent hair from getting tangled or damaged.
Spiral hair coils are gentle on the hair and provide a secure hold while minimizing creasing or pulling.
Ribbon hair ties feature a thin ribbon or fabric material tied into a loop to secure the hair. They add a feminine and delicate touch to hairstyles and are often adorned with bows or decorative elements.
Ribbon hair ties are versatile and can be used for casual and formal looks.
Bow hair ties combine an elastic band with a bow-shaped decoration. The bow can be made of fabric, ribbon, or other materials.
Bow hair ties are charming and versatile, adding a cute and playful element to various hairstyles, especially ponytails and buns.
Hairpins are long, thin pins used to secure sections of hair in place. They are typically made of metal and have a U-shaped or straight design.
Hairpins provide a stronghold and are commonly used in updos, twists, and intricate hairstyles.
Decorative hairpins are adorned with decorative elements such as flowers, pearls, beads, or gems. They add an elegant and eye-catching touch to hairstyles, allowing you to create unique and intricate designs.
These are sets of bobby pins that are embellished with decorative elements. They can feature rhinestones, pearls, or other adornments, transforming a simple bobby pin into a stylish accessory that can be used for both practical purposes and as a fashion statement.
Hair sticks are long, thin rods usually made of metal, wood, or plastic. They are used to hold updos and buns in place. Hair sticks are inserted through the hairstyle, providing a secure and decorative hold.
Wooden hair sticks are hair accessories made of wood. They are known for their natural and rustic appearance and are often carved or embellished with intricate designs.
Wooden hair sticks add an organic and earthy touch to hairstyles.
Crystal hair sticks feature a decorative element made of crystal, glass, or other sparkling materials. They are elegant and glamorous accessories that you can use to add a touch of sparkle and sophistication to updos and hairstyles.
Hair combs are hair accessories with teeth or prongs that help secure the hair in place. They come in various sizes and designs and are often used to hold updos or style the hair at the back.
Hair combs can be functional or decorative, adding an element of elegance to the hairstyle.
Wide-tooth combs have wide spaces between the teeth, making them ideal for detangling wet or curly hair. They gently separate the strands without causing breakage or damage.
Ornamental hair combs are often adorned with intricate designs, jewels, or embellishments. They add a stylish and ornate touch to hairstyles, particularly updos or half-up styles.
RELATED: 55 Men's And Women's Fashion Accessories To Unleash Your Personality
Tiara-style hairbands resemble small crowns and are typically made of metal or plastic. They are worn around the head, usually at the front, and add a regal and princess-like touch to formal hairstyles or special occasions.
Hair extensions are synthetic or natural hair strands added to the existing hair to add length, volume, or desired styles. They come in various types, including clip-in extensions, tape-in extensions, and more permanent options like bonded or sewn-in extensions.
Clip-in hair extensions are temporary extensions easily clipped into the hair. They offer versatility and allow you to change your hairstyle, adding length or volume quickly.
Tape-in hair extensions consist of hair strands with adhesive tape at the top. They are sandwiched between sections of natural hair, providing a semi-permanent solution for adding length and volume.
Synthetic wigs are pre-styled wigs made of synthetic hair fibers. They come in various styles, colors, and lengths and offer a convenient way to change your hairstyle or cover hair loss.
Synthetic wigs are more affordable than natural hair wigs and require less maintenance.
Hair wraps are fabric or silk accessories used to wrap around the hair. They can be worn as headbands, turban-style wraps, or as accents to braids or ponytails.
Hair wraps add a fashionable and bohemian touch to hairstyles while keeping the hair neat.
A scarf headband is a versatile accessory that combines a headband's functionality with a scarf's stylish look. It typically consists of a long, narrow piece of fabric that can be tied or wrapped around the head to create a headband-like appearance.
Butterfly clips are hair accessories with two wings attached to a spring-loaded clip. The wings often have decorative elements like rhinestones, beads, or colorful patterns.
Butterfly clips are designed to hold sections of hair securely in place, adding a playful and feminine touch to your hairstyle.
A crochet bucket hat is a hat-style hair accessory typically made of crocheted yarn or thread. It features a round, brimmed shape that sits comfortably on the head.
A bear claw hair clip is a hair accessory that resembles a bear's claw in shape. It is usually made of plastic or metal and has teeth-like prongs that help grip the hair.
Bear claw hair clips are designed to securely hold a significant amount of hair, making them ideal for creating quick and effortless updos or securing thick hair.
Faux fur headbands are cozy and fashionable hair accessories that wrap around the head to provide warmth and style during colder seasons. They are typically made of synthetic fur that mimics the look and feel of real fur, making them a cruelty-free alternative.
An elastic headband is a versatile and practical hair accessory with a stretchable band covered in fabric or decorative materials. The elastic band provides a secure and comfortable fit, keeping the headband in place. 
Styling Tips With Hair Accessories
Half-up hairstyles with hair clips and barrettes: For a chic and effortless look, create a half-up hairstyle by gathering the top section of your hair and securing it with stylish hair clips or decorative barrettes.
You can choose sleek and minimalist designs for a modern touch or embellished options for a more glamorous look.
Elegant updos with hairpins and hair sticks: Achieve an elegant and sophisticated updo by using hairpins and hair sticks. Twist or gather your hair into a bun or chignon and secure it in place with beautiful hairpins or intricate hair sticks.
You can add a touch of sparkle with jeweled pins or go for a more classic look with sleek and simple designs.
Bohemian vibes with headbands and scarves: Embrace a bohemian-inspired style by incorporating headbands or scarves into your hairstyle.
Choose wide or turban-style headbands made of fabric, or opt for colorful and patterned scarves. Wear them across your forehead, around the crown of your head, or as a wrap to add a touch of boho chic to your look.
Playful ponytails with hair ties and scrunchies: Elevate your everyday ponytail using stylish hair ties or scrunchies.
Choose vibrant colors, patterns, or textured fabrics to add a playful and fun element to your hairstyle. You can also experiment with different placements, such as high ponytails, low ponytails, or side ponytails, to create different looks.
Glamorous looks with hair extensions and wigs: Transform your hairstyle for special occasions or events by incorporating hair extensions or wigs.
Add length and volume with clip-in or tape-in extensions, allowing you to create various glamorous hairstyles. Alternatively, try synthetic wigs for a dramatic change in color or style without committing to a permanent transformation.
How To Choose The Best Hair Accessories?
Consider your hair type and texture: Consider the nature of your hair, whether it's fine, thick, curly, or straight. Certain accessories work better with specific hair types.
For example, hairpins and small clips are great for fine hair, while claw clips or hair claws are better suited for thicker hair.
Determine the occasion or purpose: Consider where and when you'll wear the accessories. Are you attending a formal event, working, or simply looking for everyday wear?
Choose accessories that match the occasion and fulfill your styling needs. Opt for more elegant and embellished options for formal events, while for daily wear, you can choose simpler and versatile pieces.
Coordinate with your outfit and style: Ensure that the accessories complement your outfit and overall style. Consider the color, pattern, and material of your clothing.
For instance, if you're wearing a bohemian-inspired outfit, opt for headbands or scarves that reflect that aesthetic. Choose accessories with clean lines and neutral tones if your style is minimalistic.
Follow trends and personal preferences: Stay updated on current hair accessory trends to add a modern touch to your looks.
However, it's also essential to consider your style and preferences. Feel free to experiment with different styles and designs to find what suits you best.
Quality and comfort: Pay attention to the quality of the accessories. Ensure they are made from durable materials that won't break or damage your hair.
Consider the comfort factor as well. Some accessories, like headbands or hair ties, should be comfortable to wear without causing discomfort or headaches.
Try before you buy: Try the accessories on or test them in your hair to see how they look and feel. It will give you a better idea of how they will work with your hairstyle and overall appearance.
RELATED: 45 Different Types Of Sweatpants From Loungewear To Streetwear
A Quick Recap
We have explored a diverse range of 40 hair accessories with unique purposes and styles. From bobby pins to hair extensions, headbands to scrunchies, and hairpins to wigs, there is an accessory for every hair type, occasion, outfit, and trend.
You can effortlessly elevate your hairstyle and complete your look by considering your hair type, matching accessories to the occasion and outfit, and staying updated with current styles and trends.
Feel free to mix and match, try new combinations, and venture into uncharted territory. Whether aiming for elegance, playfulness, bohemian vibes, or glamour, the right accessory can instantly transform your hairstyle and make a statement.
So, go ahead and embrace the fun of hair styling. Let your imagination run wild as you explore different accessories, techniques, and trends. Allow your hair to be a canvas for your style and individuality.
Frequently Asked Questions
What Hair Accessory Works Best For Fine Or Thin Hair?
Lightweight accessories like bobby pins or snap hair clips are ideal if you have fine or thin hair. They provide a secure hold without weighing down your hair.
Additionally, hair elastics with a smaller diameter or spiral hair coils can help prevent hair breakage and offer a gentler grip on delicate strands.
How Can I Choose The Right Hair Accessory For A Formal Occasion?
You can opt for elegant and embellished hair accessories like barrettes with rhinestones or decorative hairpins for formal occasions.
Turban headbands adorned with intricate designs or tiara-style hairbands can also add a touch of glamour to your look. Consider accessories that match your outfit's color scheme or theme to create a cohesive and sophisticated appearance.
What Hair Accessory Is Suitable For A Casual, Everyday Style?
For a casual and everyday look, you have plenty of options to choose from. Scrunchies are versatile and can add a playful element to your hairstyle.
Elastic hair ties in neutral colors or subtle patterns are practical and easy to use. Headbands in simple designs or fabric-wrapped styles can effortlessly elevate your look while keeping your hair in place.
How Do I Incorporate Hair Extensions Into My Hairstyle?
Hair extensions can provide added length and volume to your hair. Clip-in hair extensions are popular as they allow easy application and removal.
To incorporate them into your hairstyle, section off your hair and clip the extensions close to the roots, blending them with your natural hair. 
Are There Eco-Friendly Hair Accessory Options Available?
Yes, eco-friendly hair accessories made from sustainable materials like bamboo, wood, or recycled materials are increasingly available for those concerned about the environment.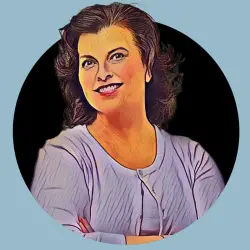 Latest posts by Amanda Brown
(see all)