With their piercing eyes, lively personality, and magnificent monochrome coats, Pandas are one of those unique creatures that we all adore. Although they are indigenous to China, their allure is felt around the world. Many people, particularly children, like pandas.
So, to honor these black and white animals, we've compiled a list of the loveliest Crochet Panda Patterns we could discover. Let's dive in!
First up we have this gorgeous Amigurumi-style panda crochet pattern made by the artist DIYFluffies on Etsy. If this is your very first panda crochet project, then you can't go far wrong with this adorable toy pattern.
The PDF pattern file comes with all the instructions you need to make your very own panda toy, and we love how easy they are to read, modify, and understand – even for those with little crochet and stitching experience.
Each step of the instructions is accompanied by a selection of clear and colored photographs to help guide you through the process. The finished product will measure roughly 6 inches, depending on the type of yarn you choose to use. This pattern is available in a few different languages including US English, Dutch. Spanish, and German.
How cute is this little amigurumi panda toy? We love it – and we're sure you will too! The finished product is a medium-sized panda toy, which is suitable for babies and young children.
It comes wearing some dungarees and clutching a tulip and a shopping bag. The panda is even wearing a little bow tie. You can download the design, print it if necessary, and create the toy with your own supplies, tools, and talents. All of the elements are stitched in a spiral pattern. The torso and limbs are crocheted as a single piece.
Thread attachment is used to connect the arms. On the crocheting hinge, the head was rotated. The finished toy will measure approximately 19cm tall, but this will depend on what yarn you choose to use. 
RELATED: A Guide To Making The Famous TikTok Bumblebee – 3 Different Sized Crochet Patterns
This adorable panda baby afghan blanket would be a lovely addition to your nursery decor. Alternatively, it is the perfect gift for any expecting mother or newborn baby. The finished product will be a 40 x 44 inch blanket with a panda motif in the center.
The pattern itself is very detailed and according to the positive Etsy reviews, it is also straightforward and simple to understand. The instructions come with graphs as well as videos to help guide you through the stitching process.
So, whether you prefer to work from a graph or want to see it clearly written down on paper, this pattern has both.
Lulu is just a panda cub, yet she already has a favorite activity; can you tell what it is? Young children will adore her delicate and velvety body, with cub-like short limbs that appear so adorable when hugged.
This pattern is designed in the US crochet language and includes more than enough step-by-step images to guide you along the way. Its head and body are made independently, with the limbs crocheted onto the torso instead of sewn on.
It is critical to use two different thicknesses of yarn for this craft, or your outcomes will not resemble the picture.
RELATED: Fun Amigurumi Turtle Patterns That You Can Download And Make Right Now!
Next up is this adorable panda cushion pattern from Toysbyhvatik on Etsy. We love how original and different this piece is – and it can soon be yours with this easy-to-follow pattern!
The finished result is a square cushion adorned with eyes, snout, ears, and tiny little limbs to create a gorgeous cushion-shaped panda bear – perfect for snuggling or as a gift for the panda lover in your life.
The pattern itself is 9 pages long and very in-depth with clear photographs accompanying each step. The final size of the pillow will be approximately 29 x 29 centimeters, but this can vary depending on what kind of yarn you use and what size hook you select.
You can build a ragdoll with a loosely stuffed face, feet, and arms, and a flattened body using this template. It's a mix between a cuddly toy and a lovable comforter.
They're easy to make, fluffy, and excellent for snuggling, plus they're a great stash reliever. The completed item measures about 46 cm (18 inches) long. This design covers basic stitches, and where I use a tougher stitch combo.
This pattern also includes a lot of clear images, step-by-step directions that are simple to follow, and useful pointers along the way.
This fluffy panda bear cap pattern has a lot of possibilities! You can make a cap for either a girl or a guy. Make a hat out of fun fuzzy yarn or standard worsted quality yarn. You can also pick whether to make it with or without ear flaps!
And those with minimal crochet expertise can create their own creations with the help of these thorough guidelines!
This pattern is written in standard US stitching terminology and the instructions include steps for a huge array of different sizes, making it ideal for everyone – from a newborn baby to a fully grown adult. 
Next up is this adorable panda applique crochet pattern from the artist NellasCottage on Etsy. This differs from the other patterns on this list as it is an applique pattern. This means that the design is flat on the back, making the creative possibilities endless!
Applique crochet patterns can be attached straight to a wall as a unique form of wall art. Alternatively, applique crochet patterns can be created and then stitched onto any soft surface to decorate it. As an example, this panda applique crochet pattern would look amazing attached to a blanket or cushion! 
How autumnal is this gorgeous panda crochet pattern from ShopStrawAnimals on Etsy? We adore it – and we think you will too! This pattern has all the instructions you'll need to make your own. The finished product is so cute and comes complete with a beanie hat and a striped scarf.
We love the autumnal color palette and think this little guy would make a perfect gift for both children and adults alike. It can also be incorporated into your autumnal or Christmas home decor as a one-of-a-kind statement piece.
This pattern isn't suitable for beginners and will require some basic crochet knowledge to complete. 
RELATED: Easy Crochet Bookmark: Perfect Project for Beginners
Treat yourself or someone important in your life who loves animals. Make a public declaration in favor of the conservation of endangered species. The pattern is published in standard English only and follows conventional crochet instructions from the United States.
Drawings and images are included, but the majority of the directions are textual. A stitch chart is not included in the pattern. This is not a photography lesson. Once payment has been received, this digital pattern will be ready for direct download.
When your transaction is finished, you will receive an email informing you that your order is ready to be accessed.
Next up is this super cute amigurumi panda crochet pattern created by the artist DreamStoreDesign on Etsy. It's a perfect project for beginners and once complete, you'll have a lovely little plush toy of a panda bear grasping a shot of bamboo – how adorable!
The PDF instructions are 8 pages long and come complete with a huge selection of images and diagrams to help you visualize the process as you work on your own panda toy. The finished product will measure approximately 12.5 cm depending on what kind of yarn you choose to use.
This pattern contains a graphic plan, a PDF file with thorough directions and photographs, and all the materials needed to build this wall hanging. After payment has been received, the pattern will be made freely accessible.
Etsy will send you an email with a link to the design to print. The final product is a gorgeous and unique wall hanging which would look perfect in any wildlife or jungle-themed nursery. Alternatively, it also makes a great present for any newborns or an expecting parent.
We couldn't compile a list of the very best panda crochet patterns without including this incredible design made by CraftByAnh on Etsy. It's a nice change from the typical amigurumi patterns you can find and is perfect for the spooky season or the Halloween lovers in your life.
The finished product is a gorgeous panda bear wearing a skeleton costume and has a scarred face. The creator deems this an intermediate pattern, so it is not entirely suitable for beginners. Some basic knowledge of stitches and crochet patterns is essential.
The finished toy will measure approximately 20 cm tall. 
We love this adorable panda crochet pattern and the finished product makes for an ideal baby shower gift or a present for an expecting parent. The toy comes adorned with pink toes, big blue eyes, and a fluffy winter scarf for added cuteness.
The toy also doubles as a pajama bag, thanks to the handy little pocket opening at the back of the item. The pattern instructions are written in standard US English stitching terminology. The instructions also include over 90 high-quality colored photographs to help guide you through the process. 
RELATED: Crochet The Amigurumi TikTok Bee
Create your very own fluffy and lovely Amigurumi crochet Pepper the Panda plush toy! Consider buying to get the PDF pattern for crocheting your Panda! This offering is for an original design published in English that uses US Crochet Terminology to crochet your personal amigurumi Panda.
Stitch the endearing Pepper the Panda. Pepper The Panda is around 12″ tall (sitting), 19″ tall (standing), and 10″ wide. This design is appropriate for intermediate crocheters.
Frequently Asked Questions
Are Panda Crochet Patterns Suitable For Beginners?
Yes – Well, they certainly can be. Most panda crochet patterns are easy enough for beginners and intermediate stitchers to attempt. However, you'll need to be familiar with some basic stitching techniques such as Double Stitch, Slip Knot, and Chain Stitch.
Be sure to check if the pattern you're considering buying is suitable for your experience and knowledge level.
When Should I Add Stuffing To A Crochet Panda Toy?
It can be difficult to fill extremely small components like arms and legs. Sometimes, just before sealing a section, you'll discover you need to pack it a little bit further. In these cases, use little amounts of filling and insert them into the portion with the back of your crocheting needle.
Rather than a cotton swab, use an adjustable crochet hook with a strong handle.
What Yarn Is Used For Amigurumi Crochet Projects?
Cotton or polyester athletic lightweight yarn is often the ideal yarn for amigurumi. Cotton thread has distinct stitch clarity, making it ideal for beginners, whereas acrylic yarn is gentler and less expensive. Amigurumi will look nicer and smoother if you use athletic weight yarn.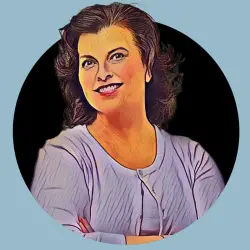 Latest posts by Amanda Brown
(see all)