The age-old fashion conundrum – should jeans be worn inside or outside boots? As you embark on this style journey, it's essential to remember that the answer to this question is essentially a matter of personal preference.
However, some guidelines and tips can help you make the right choice for your unique look. When wearing jeans with boots, the key lies in understanding the type of boots you're working with and the occasion for which you're dressing.
Cowboy boots, for instance, are an iconic footwear choice that you can wear with jeans tucked in or left out, depending on your silhouette and style goals.
Ankle boots often look best when jeans are worn outside the boots, while knee-high boots might call for tucking in your jeans to create a streamlined appearance.
Ultimately, the choice between tucking your jeans inside or wearing them outside your boots is yours. Consider comfort, style, and balance factors when choosing the perfect ensemble.
Keep experimenting with different combinations, and don't be afraid to let your style shine through – after all, fashion is all about self-expression!
Style And Fit Of Jeans And Boots
Should jeans be worn inside or outside boots, ia an old age question? To know the answer we shall explore this fashion conundrum together.
As with many things, the answer lies in maintaining a harmonious balance between style and fit.
Regarding style, consider the type of jeans and boots you're pairing. Skinny jeans, for example, work well tucked into most boot styles.
On the other hand, straight-leg and bootcut jeans tend to look better when worn over boots, allowing the denim to flow effortlessly. It's all about creating a visually appealing contrast while maintaining the integrity of your outfit.
But style isn't everything. You must also pay attention to the fit of both your jeans and boots. The key to a flattering look is ensuring the jeans fit comfortably around your boots without bunching up or creating an awkward silhouette.
So, take the time to experiment with different inseam lengths and ensure the jeans and boots blend seamlessly.
Ultimately, the choice between tucking your jeans inside or leaving them outside your boots will hinge on your preference and the specific combination of denim and footwear.
Keep an eye on the overall aesthetic, ensure that your jeans and boots complement one another, and remember to infuse your style into the mix.
5 Types Of Jeans And Their Relationship With Boots
When it comes to jeans and boots, the combination possibilities are endless. Finding the correct pairing depends on the style of your jeans and shoes, so let's explore some popular jean types and how they work with different boot options.
These are versatile and work well with nearly all types of boots. Tuck them into your favorite ankle, mid-calf, or knee-high boots for a chic and streamlined look.
Just be sure your shoes are roomy enough to accommodate the snug denim without constricting circulation.
It can be the perfect middle ground between skinny and wide-leg jeans. Wear them with ankle boots, ensuring there's little to no gap between the hem and the top of the boot.
Straight-leg jeans also pair well with taller boots, like riding boots or cowboy boots. Just wear your jeans outside the shoes, letting the leg opening sit naturally around the boot opening.
Boots can be trickier, but the combination can make a bold statement correctly. Opt for boots below the widest of the jeans, like ankle boots or calf-height boots. Allow your wide-leg jeans to flow over the shoes for a chic and dramatic look.
These were made for boots, as the name suggests. The leg opening flares slightly at the bottom to accommodate a variety of boot styles.
Classic cowboy boots work particularly well with bootcut jeans, which fall outside the shoes, creating a seamless flow between the jeans and your footwear.
It comes in various styles, such as skinny, straight, or wide-leg, making boot pairing an individual choice.
Ankle boots work well with cropped jeans, leaving a small gap between the hem and the top of the boot for a fashion-forward look.
For a more adventurous approach, pair cropped jeans with statement boots, such as bold-colored or patterned ankle boots.
In terms of fit, slim-fit and relaxed-fit jeans can be worn with boots, depending on your preference and comfort. Slim-fit jeans emphasize a more refined and tailored look, while relaxed-fit jeans offer a more casual and comfortable vibe.
RELATED: With Flying Colors – The Complete Guide to the Best Tie-Dye Color Combinations
Methods Of Wearing Jeans With Boots
You might be wearing jeans with boots in several ways to create unique and stylish looks. This section will explore three popular methods: Tucking Inside Boots, Wearing Jeans Outside Boots, and Cuffing Jeans.
Tucking Jeans Inside Boots
Tucking your jeans inside your boots is a stylish way to showcase your footwear and create a streamlined silhouette.
This method works particularly well with skinny jeans, as they easily fit into most boot styles, especially ankle boots.
To achieve this look, tuck your jeans into your shoes and smooth out any wrinkles or bunching, ensuring a clean and polished appearance.
Wearing Jeans Outside Boots
Wearing jeans outside your boots is another stylish option with various boot styles, including cowboy boots.
This method is ideal for boot-cut jeans, tailored to accommodate boots as they flare out slightly towards the bottom.
Straight-cut jeans can also work with this style, providing a relaxed and effortless look. When wearing jeans outside boots, make sure the hem of your jeans covers the top of your shoes, creating a seamless connection between your jeans and footwear.
Cuffing Jeans
Cuffing jeans is a versatile method that can be adapted to suit various boot styles, including ankle boots and taller boots.
There are different ways to cuff your jeans, such as the single cuff, the double cuff, and the pin roll cuff. The single cuff involves simply folding the hem of your jeans once, while the double cuff requires folding the jeans up twice.
The pin roll cuff is a more tailored method, where you pinch and fold the jeans before rolling them up, creating a tapered appearance.
Pros And Cons Of Tucking Jeans Inside Boots And Wearing Them Over Boots
Tucking Jeans Inside Boots
Pros
Protection: Tucking your jeans into your cowboy boots can prevent them from getting dirty and protect your legs from branches, brushes, thorns, and wildlife sources.
Functionality: In cold and snowy conditions, tucking jeans into your boots keeps them dry and makes walking through slushy grounds more comfortable.
Style: For some, tucking jeans into boots creates a sleek and streamlined look with slim-fitting jeans, depending on your preference.
Cons
Unwritten rules: In terms of fashion, tucking jeans into cowboy boots is often seen as a faux pas, especially for those new to wearing cowboy boots.
Fit requirements: Tucking jeans into your shoes requires a specific type of slim but not too tight, which may only be flattering or comfortable for some sources.
Wearing Jeans Over Boots
Pros
Traditional style: Wearing jeans over boots is considered a more conventional and accepted way of wearing cowboy boots with jeans.
Versatility: This style works with various types of jeans, allowing you more freedom in choosing the pants that suit your taste and comfort.
Cons
Less protection: Wearing jeans over your boots may expose your pants to dirt, water, and other elements, reducing their protective function compared to tucking them in.
Hidden boot details: If your boots have fancy stitching or designs, wearing jeans over them can conceal those details, making them less visually appealing.
Factors To Consider
When deciding whether to wear jeans inside or outside of boots, there are a few factors you need to consider.
Firstly, think about the type of jeans you're wearing. Different styles of jeans can affect how they look when paired with boots.
For example, skinny jeans are typically worn inside boots, while boot-cut jeans are designed to be worn outside. Consider if your jeans complement your boots when tucked in or left out.
Next, consider the type of boots you have. Specific boots, such as cowboy boots, are meant to be worn with jeans tucked in, while other boots, like ankle boots, can work well with tucked or untucked jeans. Evaluate how the shoes will look when paired with jeans inside or outside.
The occasion and location where you wear jeans and boots should also influence your decision. Depending on the event or setting, one style might be more appropriate.
For example, if you're engaging in outdoor activities, tucking jeans into boots provides more protection against the elements. On the other hand, wearing jeans outside of boots might be more stylish for a night out.
Lastly, take note of the current fashion trends. Styles change, and what may have looked good before might not be fashionable now.
Accessorizing And Building Outfits
There are endless combinations to explore for accessorizing your outfit with jeans and boots. A popular style is pairing ankle boots with jeans. This versatile combination can be dressed up or down, depending on the occasion.
Wear a tailored blazer with your jeans and ankle boots for a chic and sophisticated look. Adding a vintage t-shirt underneath the blazer can give your outfit a whimsical touch while keeping you confident and comfortable.
Are you an NFL fan? Why not wear your favorite team's t-shirt with jeans and ankle boots combo? This way, you can showcase your team spirit while maintaining a fashionable appearance.
When considering whether to tuck your jeans into boots or not, remember that it is ultimately a personal style decision.
For instance, some may prefer to wear their jeans tucked into cowboy boots, while others might opt for a more relaxed look with jeans draped over their ankle boots.
Feel free to play around with different accessories to complete your outfits, such as statement jewelry, belts, or scarves. It will allow you to create a look that is uniquely yours and highlights your personality.
RELATED: Can I Wash Acrylic Paint Out Of Clothes? A Complete Guide To Removing Acrylic From Fabric!
Practical Considerations
There are a few practical considerations to remember regarding whether you should wear jeans inside or outside of boots.
As a confident, knowledgeable, and neutral guide, let's dive into these factors. First, think about your reasons for wearing boots in the first place.
Are you wearing them for protection or a more comfortable fit? If security is essential, such as hiking or working outdoors, tucking your jeans inside your boots can provide better coverage and safety. This technique is called blousing and works well with taller boots.
On the other hand, if you're seeking a comfortable and stylish look, it's essential to consider the jean style and boot height.
For example, wearing skinny jeans inside ankle boots or cowboy boots can create a seamless and trendy appearance. 
Ultimately, you should choose the right combination of boots and pants that aligns with your style and comfort requirements. Remember, these rules are not set in stone, so feel free to get creative!
Lastly, ensuring the fit of your jeans and boots is ideal is crucial. When tucking your pants into your shoes, opt for jeans with a bit of stretch and boots with enough room to avoid discomfort.
In contrast, wearing jeans outside of boots ensures they're the correct length to prevent dragging or awkward bunching.
Fashion Tips And Styling Ideas
When it comes to wearing jeans with boots, the choice between tucking them in or letting them flow on the outside is mostly a matter of personal preference and style.
As a confident and knowledgeable fashion enthusiast, you'll find various ways of wearing jeans with boots that perfectly suit your style. We'll explore some styling ideas and tips so you can make your stand-out fashion statement.
The classic cowboy boots and jeans combination is an evergreen style you can't go wrong with. Tucking your jeans inside the boots creates a clean, polished look while highlighting the intricate designs of your handmade exotics or custom styles.
Try wearing your jeans over the boots if you're after a more casual vibe. Just ensure your jeans are long enough to cover the top of the shoes.
Explore other fashionable boot options with your favorite denim, such as ankle or heeled boots. Pairing heeled boots with skinny jeans creates a dressier look, perfect for a night out or when you want to feel more sophisticated.
You can add a pop of color with fun socks if there's a visible gap between your jeans and ankle boots.
For a laid-back, "athleisure" look, consider wearing sneakers with your jeans instead of boots. A slightly cropped pair of jeans will have a modern feel combined with your favorite sneakers.
Lastly, experiment with different jeans and boots styles and combinations. Trust your fashionable instincts and seek inspiration from various sources, including Reddit.
A Quick Recap
Whether to wear your jeans inside or outside your boots depends on personal preference and the circumstances you find yourself in.
If safety is a concern, such as in a work environment, it's generally better to tuck your jeans into your boots to avoid potential hazards.
When wearing cowboy boots, you may tuck your jeans in or let them cover the shaft of your shoes, depending on the look you prefer.
If you decide to cover the post, ensure your jeans are short enough not to touch the heels or the ground.
You can experiment with different jean cuts and boot styles for a casual yet stylish approach. For example, pairing straight-leg jeans with ankle boots can create a balanced silhouette.
As you can see, your choices in wearing jeans with boots range from practical concerns to fashion statements.
Keep in mind the occasion, your style, and your comfort needs as you decide how to wear your jeans and boots combination.
Frequently Asked Questions
How Should Jeans Be Styled With Boots?
Styling for wearing jeans with boots depends on the style of boots and the look you want to achieve. For instance, tucking your jeans into ankle boots can create a sleek and polished look.
Wearing your jeans over taller boots can help balance your outfit's proportions. Remember, choosing the combination that best suits your fashion taste and occasion is vital.
Is It Acceptable To Tuck Jeans Into Work Boots?
Yes, tucking jeans into work boots can be both acceptable and practical. Doing so can help ensure your safety by preventing snags and keeping your feet, ankles, and lower legs streamlined. It is essential in work environments where excess fabric may pose a hazard.
What Is The Correct Way To Wear Jeans With Cowboy Boots?
When wearing cowboy boots, choose boot-cut, straight, or regular-cut jeans with an inseam that rests just above the heel, between ¼" and ½."
The bottom of your jeans should cover the boot shaft but not so long as they touch the heels or ground. It will give you a classic and well-proportioned look.
What Does It Mean When Jeans Are Tucked Into Boots?
Tucking jeans into boots means folding or securing the hem of your jeans within the boot shaft. This styling technique can create a streamlined and tailored appearance, highlighting your jeans and boots.
Depending on the type of boots and jeans, this technique offers a practical solution for staying comfortable or maintaining safety in certain situations.
Should Jeans Be Tucked Into Boots Or Left Outside?
The choice to tuck jeans into boots or leave them outside depends on your style preference, type of jeans, and kind of boots.
For example, boot-cut jeans usually look better outside of boots, while you can neatly tuck skinny jeans into boots for a more seamless look. Experiment with different styles and combinations to find what works best for you.
What Are Some Tips For Tucking Jeans Into Boots?
There are various types of styles which you can opt for. However, here are some of the most popular tips for tucking jeans into boots:
Choose the correct jeans: Consider choosing jeans with some stretch for easier tucking. Skinny and straight-leg jeans typically work best.
Fold the hem: If your jeans have excess fabric near the ankle, fold the hem inward before tucking them into your boots to create a clean line.
Calf socks: Wear calf socks to smooth the jeans and ensure a secure tuck. It also prevents your jeans from slipping out during the day.
Start low: Tuck your jeans into your socks before wearing the boots. It allows you to adjust the jeans and create a wrinkle-free tuck.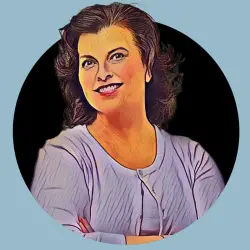 Latest posts by Amanda Brown
(see all)