We are excited to announce a significant development in Vintage Sewing. The non-profit public domain that has been serving till its inception in 1997 is now under the wing of Cotton and Cloud.
For over two decades, Vintage Sewing has been a beacon for enthusiasts, recreationists, customers, and historians, offering a treasure trove of fashion and lifestyle books and images from obscurity.
The mission has been to freely share this wealth of information with everyone to make designs.
As Vintage Sewing takes its next step, we are pleased to announce that it has found a new home with Cotton and Cloud.
Cotton and Cloud is a leading crafting, sewing, crocheting, knitting, and fashion platform. We share Vintage Sewing's passion for preserving the artistry of the past and integrating it into the creativity of the present.
What To Expect?
With the collaboration of Cotton and Cloud, Vintage Sewing will continue its mission with renewed energy and resources. We're committed to enhancing your experience by expanding our collection and improving the website's user-friendliness.
Cotton And Cloud Overview
Kyoko Nakayoshi, a renowned knitwear designer, founded Cotton & Cloud. Our blog offers curated crafting content, including tutorials and product reviews.
Here, you will find many inspiring patterns, such as crocheting, knitting & sewing, suitable for all skill levels.
Our team consists of Amanda Brown, Sarah Reed & Jenny Williams. With extensive experience, they can understand and fulfill the needs of their viewers in their craft.
Cotton and Cloud compile various patterns, from crochet patterns to knitting and sewing, to give your imaginary craft a lively look.
What Do We Have For You?
At Cotton & Cloud, we've got a treasure trove just for you! Explore enchanting designed patterns and helpful tutorials, and join our lively and helpful community.
A world of creativity is waiting for you here, crafted with care for crafters like you. Let's dive deep into and see what we have in store for you: 
Sewing Patterns
Explore a world of sewing possibilities with our extensive collection of sewing patterns. Whether you're a seasoned seamstress or just starting your sewing journey, we have something for everyone.
Discover delightful sewing projects, from elegant dresses and stylish aprons to chic purses and functional backpacks. Our sewing patterns cater to women of all tastes and styles.
For those new to sewing, we offer a wide variety of beginner-friendly sewing projects that are both enjoyable and rewarding.
Dive into the world of adorable teddy bears, lovable bunnies, and charming frogs with our specialized sewing patterns. These patterns are designed to guide you step-by-step, ensuring a seamless sewing experience.
As a bonus, we provide free sewing patterns in PDF format, making it easy for you to download and print your patterns right from home. Whether you're searching for dress, apron, purse, or backpack patterns, we've got you covered.
Unleash your creativity and explore our collection to embark on a sewing adventure that's uniquely yours. Your sewing ideas will come to life with our diverse range of patterns.
Perfect Fit Techniques
Getting perfect in sewing is essential; we're here to help you master those techniques. We cover a wide aspect of perfect fit at Cotton & Cloud.
Learn the differences between tailored and slim or straight vs. regular fit to choose the ideal style for your sewing projects. Discover valuable insights into adjusting the length of your dresses, whether you need to shorten or make them bigger.
Seamlessly resize your pants with our step-by-step guides, whether you want to make them smaller or larger.
Got an oversized shirt that needs a new lease on life? We'll show you how to resize it to your liking. Plus, gain insights into the standard placemat size for various sewing projects, ensuring your creations are well-proportioned.
Whether you're working on clothing or home decor items like table runners, our perfect-fit techniques will elevate your sewing skills and ensure your creations are perfectly tailored.
Use & Repair Of Sewing Machines
Expert in sewing but must learn how to care for your sewing tools. Unlock the world of sewing machine mastery with our comprehensive guide on using and repairing sewing machines.
Whether you're a vintage sewing patterns enthusiast or a modern sewist, our guides cover it all. Explore the mechanics of renowned brands like White, Brother, and Singer sewing machines.
Learn essential skills like repairing a sewing machine and troubleshooting common issues, such as bobbin and needle problems.
Learn the importance of sewing machines' needle sizes for different fabrics and projects. It will help you to ensure your stitches are perfect every time.
Delve into the fascinating history of sewing machines by uncovering who invented the sewing machine. If you're just starting your sewing journey, explore sewing machines for beginners.
It would be best to master the fundamentals of using a sewing machine effectively for a perfect finish. We're your one-stop destination for everything sewing machine-related, offering insights, tips, and techniques to elevate your sewing experience.
Sewing Stitches
The intricating world of sewing stitches with Cotton & Cloud will be more effective. Our guide covers everything, from the fundamentals of sewing stitches to advanced techniques like the slip stitch hand sewing method.
Learn why your sewing machine might skip stitches and gain insights into troubleshooting this common issue. Dive into the art of chain stitch sewing machines and discover their unique capabilities.
We'll also introduce you to the Singer Stitch Sew Quick, a handy tool for quick fixes and stitches. Our comprehensive guide on sewing ensures that you're equipped with the knowledge and skills to create impeccable and durable seams for a perfect finish to your project.
Whether you are a beginner or a seasoned pro, our sewing stitch guides will help you achieve professional-looking results in all your sewing projects.
Sewing Products & Kits
Discover a world of sewing products and kits at Cotton & Cloud. Whether you're a seasoned pro or just beginning your sewing journey, we have the perfect sewing kit.
Explore options like the Target and sewing kits explicitly designed for beginners, ensuring you have all the essentials at your fingertips.
Delve into the world of sewing needles, including the Elden Ring sewing needle and sewing machine needle chart. We'll guide you on selecting the right needles for your projects, from curved sewing needles to Brother sewing machines.
If you prefer the art of hand sewing, explore our hand-sewing needle collection for all your stitching needs. At Cotton & Cloud, we're your one-stop destination for sewing products and kits, ensuring you're well-equipped for all your sewing adventures.
Final Thoughts
At Cotton & Cloud, we provide a comprehensive sewing experience for different interests and skill levels. We believe that sewing is not just a craft; it's an art form. It is a passion and a source of endless creativity. 
Our commitment extends to the world of sewing machines and valuable insights into repair, maintenance, and the proper use of various machines.
Whether you're a seasoned enthusiast or a beginner eager to embark on your sewing journey, we're here to support and inspire you every step of the way.
We invite you to explore and engage with our vibrant crafting community and unlock the potential of your sewing skills. Join us today and let your sewing adventures take flight!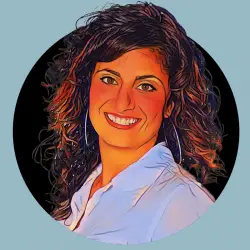 Latest posts by Jenny Williams
(see all)