Cowboy Cut jeans are specially designed to cater to the requirements of those who spend their days working on ranches, riding horses, or simply living the cowboy lifestyle.
These jeans are stylish, highly functional, and durable, making them a perfect fit for cowboy life's rough and tough activities.
When you think of cowboy-cut jeans, imagine the comfortable fit and the toughness needed for a long workday. These jeans are primarily manufactured by Wrangler, adding their signature touch of quality and ruggedness.
Cowboy Cut jeans are a classic choice for true cowboys and cowgirls alike in a world full of countless jean styles and cuts.
So, slip into your pair and experience the perfect combination of style and functionality for adventurous souls like yourself.
Origins Of Cowboy Cut Jeans
In the Wild West of the 1850s, you might have noticed cowboys saddling up and galloping across the dusty plains.
As they bravely faced the challenges of their daily lives, their attire played a crucial role in their comfort and success.
Riding horses, herding cattle, and participating in rodeos required durable clothing. Enter the world of cowboy-cut jeans, a niche invention that revolutionized the world of denim.
In those early days, overalls were the go-to apparel for most workers, including cowboys. The practical yet restrictive nature of overalls soon became an issue, and the cowboys sought a more accommodating pair of pants.
Famous rodeo tailor Bernard Lichtenstein heeded the call and created the iconic cowboy-cut jeans in 1947.
With their higher back pockets and tapered leg design, cowboy-cut jeans allowed the riders to store items while fitting snugly over their boots.
As luck would have it, Hollywood was undergoing its golden age, and Western films were gaining immense popularity.
The cowboy-cut jeans quickly became a staple among silver-screen heroes and villains alike. Film legends strutted around in these jeans, further cementing their place in popular culture and reinforcing the image of cowboy-cut jeans as symbols of strength and ruggedness.
Despite the jeans' humble beginnings, they have become a timeless fashion statement, transcending the realm of rodeos and ranch life.
So, whether you're a fan of Western films, an avid rodeo attendee, or just someone who appreciates a good pair of jeans, cowboy-cut jeans are a testament to durability, versatility, and flair. 
Popular Brands And Collections
Several brands rise above the rest regarding cowboy-cut jeans, offering comfort, durability, and timeless style.
Wrangler, a well-known brand, prides itself on its Cowboy Cut jeans, designed in 1947 by famous rodeo tailor Bernard Lichtenstein.
These jeans come with higher back pockets, allowing cowboys to store items in their bags while riding horseback. A perfect mix of style and function, these jeans have earned their place as a classic.
Another great brand with cowboy-cut jeans is Lee. Their jeans are comfortable and feature a modern cut that doesn't compromise their cowboy roots. With various styles and colors, the Lee collection has a perfect pair for you.
Carhartt offers durable, rugged jeans built to withstand the most challenging work conditions, making them an excellent choice for cowboys and hardworking individuals alike.
For those looking for an affordable yet stylish pair of cowboy-cut jeans, Rustler is a promising contender.
Rustler jeans are known for their quality and affordability. It is a reliable choice when adding a new pair of cowboy-cut jeans.
Cinch is another famous brand that offers both stylish and functional cowboy-cut jeans. With a wide variety of fits, washes, and designs, Cinch has you covered, no matter your style preference.
The key is a niche brand that specializes in workwear. Albeit lesser-known, their cowboy-cut jeans offer durability and comfort at an affordable price point.
Finally, Levi's, a renowned denim brand, offers various cowboy-cut jeans in its collection. With a diverse array of fits and washes in the iconic Levi's styling, you'll find the perfect pair to suit your style.
RELATED: How Much Does A T-Shirt Weigh?
Critical Features Of Cowboy Cut Jeans
Rise and Fit
Regarding cowboy-cut jeans, the rise and fit are crucial aspects that set them apart from other styles. With a comfortable mid-rise, these jeans provide ample seat and thigh area room.
This design accommodates the needs of rodeo stars and cowboys who require freedom of movement, ensuring a comfortable ride.
As for the fit, cowboy-cut jeans offer a relaxed yet stylish silhouette that suits various body types. You can find these jeans in different sizes to perfectly match your unique shape.
Denim Material and Durability
Cowboy-cut jeans are known for their sturdy and durable denim material. This attribute is essential as cowboys need jeans that can withstand long hours of horseback riding and heavy-duty work on the ranch.
Using rugged fabric ensures that your cowboy-cut jeans will last longer and outperform other types of jeans in durability.
But don't worry, just because cowboy-cut jeans are meant to be durable, that doesn't mean they compromise on style! The selvage denim often used for these jeans adds to their overall aesthetic appeal, making them a versatile and fashionable choice.
Leg Opening and Boot Compatibility
One of the defining features of cowboy-cut jeans is their leg opening. These jeans have a tapered leg from the knee to the bottom and a wider leg opening to accommodate cowboy boots.
This design sets them apart from regular straight or bootcut jeans, making them the perfect pairing for your favorite cowboy boots.
Thanks to their boot compatibility, cowboy-cut jeans are practical and stylish. The design creates an effortless blend of functionality and fashion, embodying the Wild West's spirit.
So next time you're dressing up for that cowboy-themed event or simply wanting to channel your inner rodeo star, reach for your cowboy-cut jeans and prepare to make a statement with your distinct denim style.
Choosing The Right Cowboy Cut Jeans For Your Body Type
When finding the perfect pair of cowboy-cut jeans, choosing a style that complements your body type is essential.
In this section, we'll explore options for thin, athletic, and heavyset body types so you can feel confident and look great in your new Wrangler cowboy-cut jeans.
Thin Body Type
Consider the tapered-leg jeans from the Wrangler collection if you have a thin body type. These jeans accentuate your slim frame and allow for a comfortable fit.
Opt for mid-rise waist styles, which fall just below the belly button, creating a flattering silhouette. Also, avoid low-rise jeans, which can make your legs appear shorter.
Athletic Body Type
For those with an athletic build, bootleg jeans are an excellent choice to highlight your toned physique. The slight flare at the bottom of the jeans lengthens the look of your legs and provides a balanced appearance.
Like those with a thin body type, a mid-rise waist is the most flattering option; explore the Wrangler cowboy cut jeans collection to find the perfect pair that complements your athletic figure.
Heavyset Body Type
Finally, if you have a heavyset body type, opt for jeans that offer more room to accommodate your curves without squeezing or pinching uncomfortably.
Wrangler cowboy cut jeans come in various fits, from relaxed to loose, which provide extra room in the thigh and bum area. However, please avoid low-rise styles, which may create an unflattering and uncomfortable fit.
Styling And Fashion Trends
Cowboy-cut jeans are a classic and versatile fashion choice you can make in various ways to suit your taste.
These jeans are known for their high-rise waist, loose fit, and wide-leg opening, perfect for long hours of horseback riding or simply showcasing your love for the Western aesthetic source.
Let's dive into some current fashion trends and how you can incorporate your cowboy-cut jeans into different looks.
Bold and colorful western-inspired outfits have made their way into the fashion scene. You can effortlessly mix cowboy hats, boots, and western-style shirting to create a chic, modern look.
Don't be afraid to explore patterns, colors, and textures – you'll look confident and knowledgeable in your stylish ensemble.
Incorporating Western jackets into your outfit is another great way to embrace this trend. Suede or denim jackets featuring fringes and other decorative elements will help create a statement look without being overly costume-y.
If daring, choose a snakeskin jacket; balance it with more neutral pieces to maintain a clear and polished appearance.
To enhance the visual appeal of your cowboy-cut jeans, consider the following options:
Accessorize with  bold belts and stylish buckles  to make your waistline stand out.
Tuck in your shirt to give a more tailored appearance and accentuate the high-rise waist.
Pair them with eye-catching boots, from traditional cowboy boots to sleek Chelsea or ankle boots.
Cowboy-cut jeans' versatility and adaptability to various fashion trends are beautiful.
Embrace your love for Western style with confidence, and remember: the key to styling these jeans lies in showcasing your unique personality while staying true to the classic roots of cowboy fashion.
Caring For Your Cowboy Cut Jeans
Taking care of your cowboy-cut jeans is essential to maintain durability and breathability. With the proper care, these jeans will be your trusty companion as you work on the ranch or enjoy an evening out.
Always follow the care label inside the garment to keep your jeans in top shape. Generally, you'll want to wash your jeans in cold water and line dry to prevent shrinkage.
Using a mild detergent without bleach and avoiding harsh chemicals is your best bet for added protection.
Cowboy-cut jeans are known for their breathability, ideal for ranch workers and ranchers. To preserve this quality, avoid overloading your washing machine – this allows for proper water circulation and ensures your jeans retain their shape and breathability.
Another aspect to consider is occasional spot cleaning. When minor stains or spills happen, treat them immediately with a gentle fabric cleaner and a soft cloth. This way, your jeans will look and feel fresh for longer.
Remember that jeans naturally conform to your body as you wear them. Although it might be tempting to iron your jeans, try to resist the urge.
Allowing them to hang dry instead ensures they maintain their comfortable fit, leaving you feeling confident and casual as you go about your day.
A Quick Recap
Cowboy-cut jeans have been a staple in the world of denim for decades, and their timeless appeal is undeniable.
These durable jeans were initially designed to cater to the needs of cowboys, who required rugged and reliable clothing for their physically demanding work, like horseback riding and homestead labor.
With their solid fabric and loose fit in the seat and thigh area, cowboy-cut jeans have become synonymous with the cowboy lifestyle and fashion.
As you wear your cowboy-cut jeans, you can appreciate the rich history behind this, also known as Rodeo Ben, who designed the first pair in 1947.
With their practical design and classic style, cowboy-cut jeans have continuously evolved in materials and fit, ensuring they remain relevant and popular.
If you're looking for jeans that offer a combination of comfort, durability, and timeless style, cowboy-cut jeans may be the perfect choice.
They have come a long way from their beginnings as work attire for cowboys in the American West, and you can now find them in various colors, washes, and styles to suit your taste.
Frequently Asked Questions
What Is The Difference Between Bootcut And Cowboy Cut?
Bootcut jeans widen at the knee and continue to widen until the end of the pants, as they were designed for sailors to work with boots in the 1850s.
On the other hand, cowboy-cut jeans are loose in the seat and thigh and were designed to withstand hours of horseback riding and homestead work, making them popular among cowboys and rodeo riders.
How Should Cowboy Cut Jeans Fit?
Cowboy-cut jeans should fit comfortably around your waist and have enough room in the seat and thigh area.
They should provide easy movement for horseback riding and other activities without being too tight or restrictive. Remember, cowboy-cut jeans are meant to offer a rugged and durable option for work and play.
What Do Jeans Real Cowboys Wear?
Real cowboys often wear cowboy-cut jeans due to their durability and comfort during long hours on horseback and working on ranches. Some popular brands among cowboys are Wrangler, Levi's, and Cinch.
How Do You Break In Cowboy Cut Jeans?
Breaking into cowboy-cut jeans may take time and effort, but ensuring the best fit and comfort is essential.
You can break in your jeans by wearing them consistently and allowing the denim to mold naturally to your body over time.
Washing your jeans sparingly and handling them gently while they're still new will also help preserve their quality.
What Are The Best Brands For Cowboy Cut Jeans?
Some well-known brands for cowboy cut jeans are Wrangler, Levi's, and Cinch. Each brand offers a variety of styles and fits to suit your needs, giving you plenty of options to find the perfect pair of cowboy-cut jeans.
Are There Any Women's Styles For Cowboy Cut Jeans?
Yes, many brands offer women's styles for cowboy-cut jeans. They often come with a similar fit and design tailored to accommodate a woman's body.
Popular brands such as Wrangler, Levi's, and Cinch cater to women looking for durable, functional cowboy-cut jeans.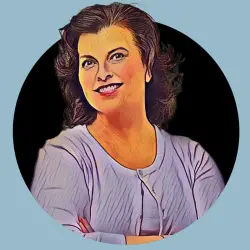 Latest posts by Amanda Brown
(see all)